High level backing for ESTA
By Alex Dahm18 March 2019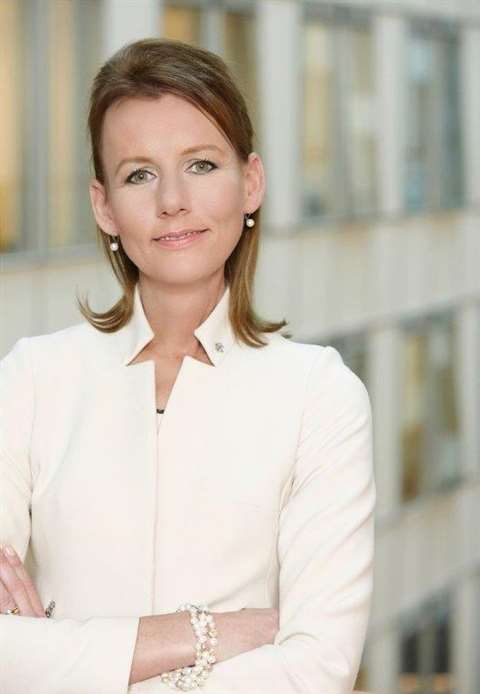 Dutch MEP Caroline Nagtegaal has written to the European Commission in support of ESTA's campaign to develop heavy transport corridors across Europe.
ESTA is the European Association of Abnormal Road Transport and Mobile Cranes.
It would reduce the bureaucracy caused by the maze of different permits required by member states. Her action follows a meeting earlier this month with Ton Klijn, ESTA director, who detailed the problems being faced by exceptional transport companies across Europe.
The timing of the MEP's intervention is significant as talks were underway mid-March in Brussels on the financing of key infrastructure networks from 2021 to 2027 under the Connecting Europe Facility. Those discussions include a request from European armed forces and NATO to strengthen the continent's infrastructure to make it easier to move heavy military loads.
Following the meeting with ESTA, Nagtegaal wrote to the Commission's transport directorate requesting that the needs of exceptional transport operators as well as the military are included in these talks. She also asked the Commission about plans to reduce bureaucracy and simplify licensing arrangements for exceptional transport.
In addition, she called on the Commission to "focus on the digitisation of permits for exceptional transport, which is already happening for normal truck transport within the European Union".
Nagtegaal has experience of the transport sector having previously worked for the Royal Schiphol Group in Amsterdam and the Port of Rotterdam Authority.
In the European Parliament, she focuses on economic affairs and innovation and is a member of the Dutch liberal party VVD. The VVD is part of the ALDE Group, the Alliance of Liberals and Democrats for Europe.
After the meeting with Ton Klijn, Nagtegaal said she had been surprised by the scale of the problems faced by ESTA members and the exceptional transport sector. "It is clear that exceptional transport has to deal with a maze of permit requirements that differ greatly between European member states.
"In addition authorities within Europe are becoming more cautious about granting permits because they do not want to take risks on their infrastructure."
But she argued that changes could be on the way.
"I am optimistic that my and ESTA's concerns will be taken seriously and acted upon because it fits into the EU's Connecting Europe strategy, something that is high profile.
"Also, the economy of Europe has been strengthening and that means that there is more transport of all kinds and more exceptional transport."
She said the focus of her enquiries would be on infrastructure investment and the related issues of digitisation and reducing permitting bureaucracy.
She added, "I will also be raising this issue with colleagues active in the transport sector and with other countries within the European Parliament's Liberal Group. ESTA's concerns are a clear example of how the internal market needs to be developed and reformed."