Highway of the future experience at ConExpo
By Jenny Lescohier04 March 2020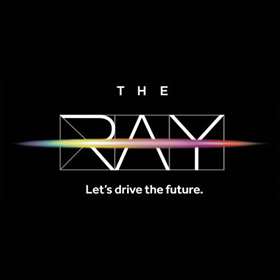 The Ray, one of the only public living transportation labs in the US, will be recreated for ConExpo in Las Vegas, US, 10-14 March.
ConExpo features the latest equipment advances and newest technology applications in every aspect of construction.
The Ray and Associated Equipment Manufacturers (AEM) will transform approximately a quarter of the Tech Expo floor into a replication of The Ray, a stretch of Interstate 85 in Georgia, US, that serves as a public proving ground for technologies and innovations revolutionising transportation safety and sustainability.
The Ray is named in memory of Ray C. Anderson (1934-2011), a Georgia native who became a captain of industry and was recognised as a leader in green business.
On the Tech Expo floor, attendees will 'Ride The Ray' and experience:
One megawatt of solar on the interstate roadsides,
Thousands of scrap tires recycled into a high-performing asphalt road,
The WheelRight tire safety station,
The Wattway solar road, and a new Wattway product debut - the Flowell LED-lit road pavement markings, and
The Ray's vegetative innovations, including bioswales and Kernza grain.
"This is an incredible opportunity for us to physically bring The Ray to tens of thousands of industry professionals who attend ConExpo," said Harriet Anderson Langford, president and founder of The Ray. "We're thrilled to partner with AEM to bring The Ray to life on the expo floor and give the world a look into the future of highway transportation."