Hinowa launches MK2
By Euan Youdale06 July 2016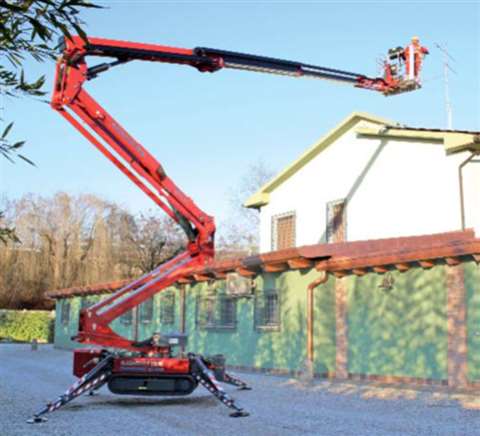 Italy-based Hinowa has launched the MK2 versions of the LightLift 17.75 Performance IIIS and LightLift 20.10 Performance IIIS models.
New features include a simplified starter system and a newly-designed basket. The remote control unit on the Performance IIIS version allows operators to quickly and easily perform self-stabilisation.
The display provides the operator with useful information via a simple and intuitive system. The basket is also equipped with wheels for ease of movement. Options include an anti-entrapment system.
There are new developments in terms of ownership and maintenance costs, for example, the loading cell can be replaced without calibration.
The new AGM battery features a charge maintainer with start & stop technology, which only powers the motor during movement. The Honda iGX390 petrol engine with a 3.15 cc pump is designed for efficiency and reliability.
In addition, there is a new powerful battery charger, as well as LED stabilisation lights for reduced energy consumption.
The new LightLift models are also available with a zero-emission 110-220 volt electrical system (4.8 kW/h for the LL17.75 version and 7.2 kW/h for the LL20.10 version), powered by a lithium-ion battery pack.