Hitachi targets earthmoving rental in China
By Murray Pollok07 June 2019
Hitachi has launched a multi-channel rental strategy in China, with elements that are similar to its dealer-rental initiative in Europe.
Since last October, Hitachi Construction Machinery (Shanghai) Co Ltd, has embarked on a rental programme that includes holding its own 'wholesale' rental fleet to support dealer rental operations; directly supplying machines to independent rental companies; and selling machines with service back-up to 'rental sales partners'.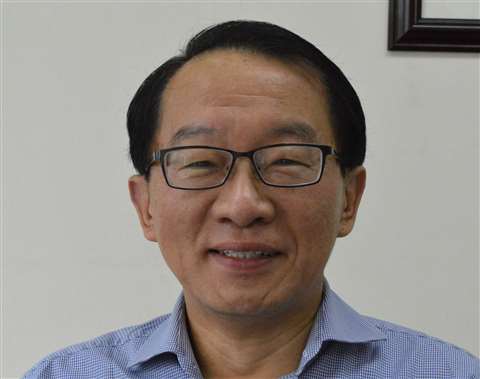 Leading the strategy is Tei Gyomei, Managing Director of Hitachi CM (Shanghai), a former Caterpillar executive in Japan who is known also under his Chinese name, Xiaming Cheng. Speaking to International Rental News (IRN) in Shanghai, Tei said Hitachi had invested in 100 Hitachi excavators - all 20 tonne or above - for its wholesale rental fleet, with an additional 500 units to be added this year. These will be rented to its dealers, who will be responsible for finding rental customers.
In addition, Hitachi aims to forge rental alliances with independent rental companies and will sell or rent machines to businesses that satisfy defined quality and financial criteria.
The final part of the strategy is to sell machines to rental partners, with the provision of full product support and servicing. Kanamoto – the Japanese rental business that is now operating in China – is the first of the partners, buying very large machines for mining applications. Horizon Equipment is another partner, having acquired as many as 20 Hitachi drilling rigs last year.
Tei, who will discuss the Chinese earthmoving rental market in a presentation at the International Rental Conference (IRC) in Shanghai on 22 October, said he did not think that rental of machines smaller than 20 tonnes would be profitable.
He said the Chinese rental market for earthmoving equipment would grow, and he pointed to the dramatic expansion of the aerial platform rental market, with China "achieving in 10 years what in Japan had taken 30 or 40 years."
"China's earthmoving market will start from the state-owned enterprises", said Tei, "They are trying to reduce their balance sheets." He added that state-owned contractors were also looking to take risk out of their asset disposal activities, in the context of China's anti-corruption drive.
For more details on the IRC conference, visit www.khl-irc.com