HKL plans specialist ground-care centre
By Helen Wright20 April 2016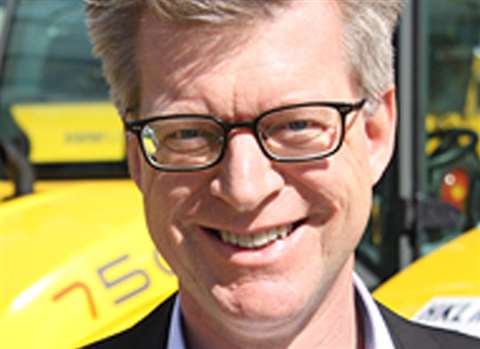 German rental company HKL said it planned to turn its depot in Lübeck, Hamburg, into a new specialist centre for ground-care rental.
Earlier this year, HKL opened its first rental depot dedicated to aerial work platforms and telescopic handlers. Based in Dortmund, HKL said the new branch would be a focal point for customers looking for high-performance machines for working at heights from 8m to 27m.

Speaking during Bauma Munich (which took place from 11 to 17 April), HKL Rental marketing director Ulf Böge said the company had further plans for specialist centres too.
"We plan to open a new ground-care specialist centre in Lübeck, Hamburg. The idea is to provide a full-line offering for our customers – providing everything they need in one call," he said.
"We are expanding organically across Germany; working on our product mix and adding where it makes sense. We are open to acquisitions though, but we don't want to be the biggest company – we want quality and great service. HKL is a rental service company and we specialise in helping the customer make the right decision."
And Mr Böge said the company reported revenues of €300 million in 2015 and had over 150 depots in Germany, as well as locations in Poland and Austria.
"We expect the German rental market to improve somewhat in 2016," Mr Böge said. "West Germany is seeing more investment than the east – the problem is distribution of government funds."