HKL platforms for brewery
By Thomas Allen02 April 2019
HKL work platforms are being used in the construction of a new Holsten Brewery in Germany.
Kliewe – a specialist in industrial plant and pipeline construction – is responsible for the project, which covers a 55,000m2 area in the Heykenaukamp industrial estate in the south of Hamburg. A range of work platforms have been rented from HKL's aerial platform and telescopic centre (ATC) in Hamburg, which was opened last year.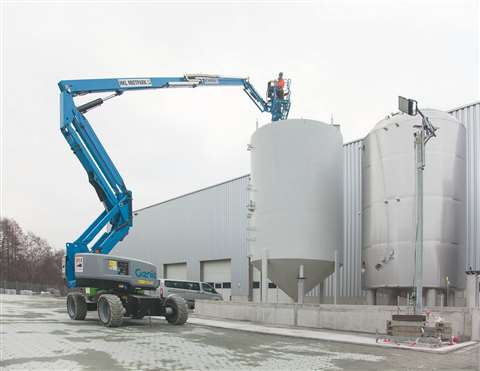 The company is installing various pipes for service water, glycol, steam and CO2, which are being mounted in the production halls at different heights using HKL's scissor lifts.
Outdoors, an articulated boom is helping to set up a 20m-high tank. Commenting on the equipment being used for this task, Marco Brauer, Operations Manager ATC Hamburg, said, "Our range of height technology offers real added value for our customers. With our ATCs, customers can get everything they need related to high-altitude technology from a single source – from various work platforms to service."