Hochtief Concessions IPO to raise up to € 1 billion
By Chris Sleight20 November 2009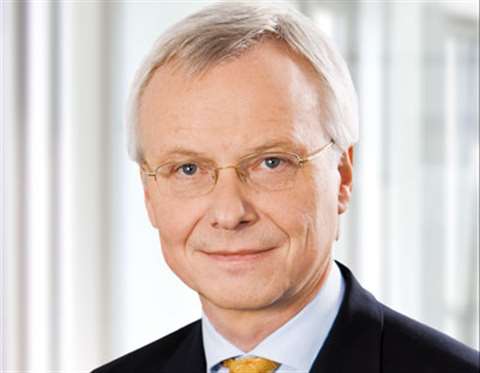 Hochtief has announced details of the initial public offering (IPO) of shares in its Concessions division. The company hopes to raise up to € 1 billion by selling up to a 49% stake in the company. Shares will be offered for sales between November 20 and December 3, with the first day of stock market trading in Hochtief Concessions planned for December 4.
Hochtief has set a price range of € 24,00 to € 29,00 per share. In addition to some 25 million new shares in Hochtief Concessions, the parent company will sell up to 9.44 existing shares that it owns, and has set aside a further 4.79 million for over allotments. Hochtief says the total value of the IPO will be between € 882 million and € 1 billion, and added that it will continue to hold at least 51% of Hochtief Concessions.
Hochtief CEO Dr Herbert Lütkestratkötter said, "The price range reflects the expectations as ascertained in our communications with investors. It supports the value of our concessions business, while providing an attractive investment opportunity."
Dr Peter Noé, CEO of Hochtief Concessions added, "The proceeds for the capital increase will benefit Hochtief Concessions directly and accelerate the further expansion of our business."
As of the end of 2008, Hochtief Concessions owned assets worth € 1,26 billion, and returned operating profits of € 146 million that year. The business operates a portfolio of airports, toll roads, public buildings and infrastructure. It includes, Hochtief AirPort, which was established in the mid-1990s and made history when it built the world's first airport on a build operate own transfer (BOOT) concession model in Athens ahead of the 2004 Olympic Games.