Hoist adds Easy Lift tracks
By Leila Steed31 May 2019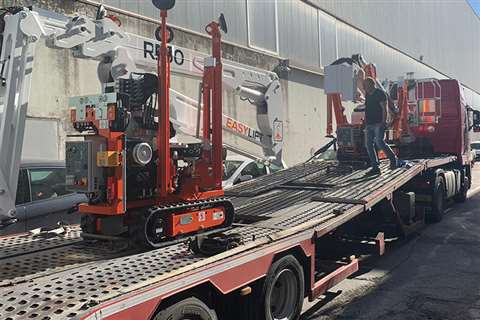 Italy-based rental company Hoist has procured three new tracked platforms from manufacturer Easy Lift.
The company recently took delivery of one Easy Lift R160 tracked platform, which features a 200kg lift capacity with an outreach of 7.5m and a maximum working height of 15.6m.
It also acquired an R190. The model has a working height of 18.5m with an outreach of 11m and can lift up to 200kg.
One of each of the R160 and R190 models were purchased by the rental company, alongside Easy Lift's latest RA31 model, which was present at Bauma in Germany earlier this year.
Hoist ordered one RA31 tracked platform unit, which features a working height of 30.2m with an outreach of 14.5m and a lift capacity of 230kg.
Hoist, which is one of the largest rental companies in southern Italy, is expected to take delivery of the last platform soon.