Honda announces new high inclination engines
By Sarah Ann McCay19 June 2014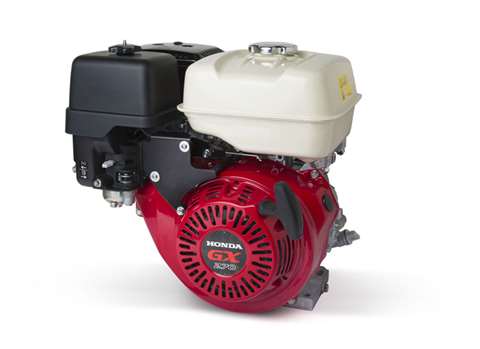 Honda has launched a new series of GX 'high inclination' engines designed to work up hill or on steep inclines.
Three GX models, the GX270, the GX340 and GX390 are now available for multi-purpose uses including providing power for two-wheel tractors, used by professionals in mountainous areas, where the operating angles are high.
The high inclination engine uses Honda's GX technology, but with some new features added to improve its effectiveness under inclined operations.
These include a special one-way valve integrated in the cylinder head to improve the oil return flow and guarantee optimal lubrication under inclined conditions; a membrane fuel pump, protected by a bracket, and adapted fuel line routing, to ensure an optimal fuel flow; and a maximum fuel level indicator and inner-vent carburettor fitted to avoid overfilling and to guarantee safe operation under all conditions.