Hong Kong tower crane collapse kills 3 injures 6
By Alex Dahm08 September 2022
Three people died and six were injured when a large luffing jib tower crane collapsed in Sau Mau Ping, Hong Kong, yesterday, 7 September.
The government of Hong Kong is investigating the incident which happened around 10.45 a.m. on a busy construction site run by contractor Aggressive Construction Co, a subsidiary of Great Harvest Group.
Chris Sun, recently appointed Hong Kong Secretary for Labour & Welfare, said the Labour Department has started investigating a fatal work accident involving a tower crane that fell at a construction site on Anderson Road in the morning of 7 September.
Nine workers were hit by the blue and white Yongmao tower crane that was in operation. Three workers died and the remaining six were injured, the Hong Kong government said.
A statement was issued by the tower crane manufacturer Yongmao Holdings, on behalf of its 60 per cent-owned subsidiary and owner of the crane, Yongmao Machinery (H.K.) Company. "The Board is deeply saddened by this unfortunate incident and wishes to express the company's heartfelt sympathies to the families of the deceased and others injured in the incident."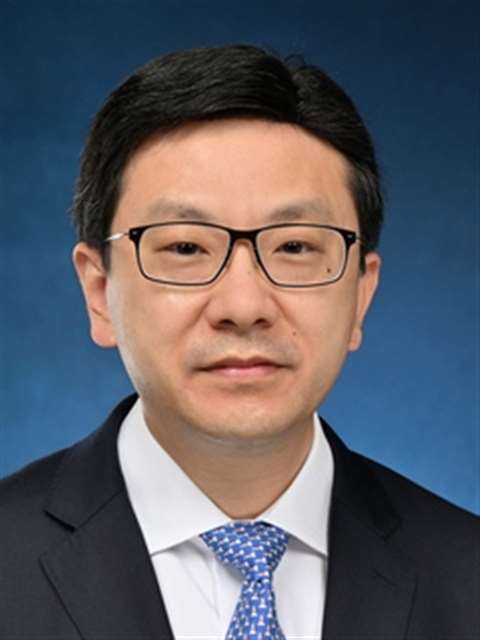 Chris Sun visited and inspected the site, commenting that there is a specific regulation crafted to regulate the safety of tower cranes and that the department will identify the cause of the accident. "For all the tower cranes in Hong Kong, their design, construction and operation are all subject to legal restrictions.
"We are going to look into all the records and certificates issued and signed by recognised persons, so this will form part and parcel of our investigation into this very serious fatal industrial accident."
Speculation in local media suggested an issue with the base or foundation of the tower crane. Photos of the scene appear to show a failure in the temporary steel work that the tower crane is mounted on.
Suspension notices issued
Contractors on the site have been issued with suspension notices by the government department. They suspend the erection, alteration, dismantling and use of tower cranes on the site, the government said.
Sun said, "The notice will be enforced until proof is given to the department that they are safe to operate again, so there is no time limit to the suspension notice. It all depends on the site operator (proving the safety) to us, so that we are satisfied that these cranes can operate again."
The government intends to complete the investigation as soon as possible and said "it will take action pursuant to the law if there is any violation of the work safety legislation."
Around 1,400 flats are being built on the site by Aggressive Construction Co. A statement issued by its parent company Great Harvest Group read as follows:
"We are shocked and saddened by the industrial accident at a construction site on Anderson Road, Sau Mau Ping, at 10:45 am on 7th September 2022, and extend our condolences to the victims and their families. Deep condolences. The company has contacted the families of the relevant employees and tried its best to provide all support and assistance. We will fully co-operate with relevant investigations to determine the cause of the accident and follow up."