Horizon chooses US Battery
By Euan Youdale19 September 2017
China's largest AWP rental company has switched to US Battery products to power its fleet of battery operated aerial work platform equipment. "The cooperation between Horizon and US Battery, will not only provide the best support to the business development of Horizon, but also for laying a solid foundation of the US Battery brand which is now being used more within the Chinese aerial platform industry," said Yipin Wang, Far East Horizon General Manager.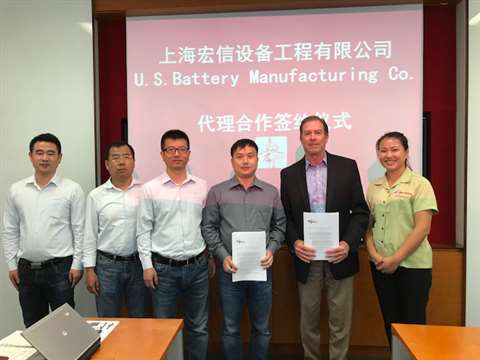 Eighty percent of Far East Horizion's fleet of more than 6000 mewps will now be fitted with US Battery products including its US2000-XC2 (6-volt), 12V-XC2 (12-volt), US305HC-XC2 (6-volt), and USL16-XC2 (6-volt) deep-cycle products.
Located in Pudong, China, Far East Horizon operates in 41 locations and three major service centres in the country. "We've worked closely with Far East Horizon to help improve its business, and the reliability of its fleet to the growing construction and maintenance infrastructure in China," said Brad Dwan, US Battery director of sales in Asia/Pacific/Middle East/Africa.