Hotel collapse in New Orleans, US
By Leila Steed16 October 2019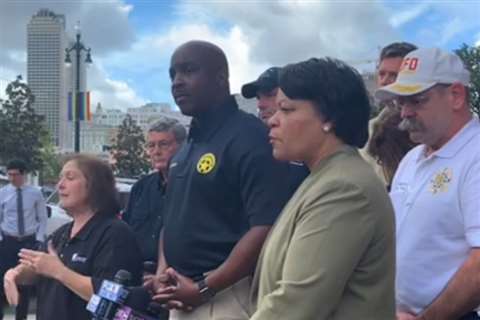 An 18-storey Hard Rock Hotel building has partially collapsed while under construction in New Orleans, US.
Two people are confirmed dead and more than 30 have been injured, including members of the public, according to local media reports. A construction worker on the project is still missing, with the City of New Orleans' Mayor's Office saying that first responders were still in rescue and recovery mode.
More than 100 construction workers were said to be assigned to the hotel project, although it has not been revealed how many were onsite at the time of the collapse.
New Orleans' emergency services with support from engineering experts who have experience of the 9/11 terror attacks in New York, are working to secure the building and prevent any further collapse.
While local authorities initially maintained a one-block safety perimeter of the site to ensure the safety of residents, a statement released today by the City of New Orleans' Mayor's Office, said its latest assessments show that the two tower cranes on site are unstable as a result of the collapse, and that officials had been forced to expand the evacuation area.
A number of families located close to the hotel have been forced to evacuate their homes and several businesses have also been closed.
Citadel Builders began construction on the hotel in 2015 and was due to finish in spring 2020. A statement on the company's website said, "We appreciate the outpouring of support and concern over the tragic accident at our future Hard Rock Hotel site in New Orleans. We are shocked and saddened that there was loss of life, but we are equally grateful that the majority of those injured are now resting comfortably at home with their families. We will continue to monitor the condition of those who remain under medical care."
Investigations are under way to determine the cause of the collapse.