Hotel construction hits record high
By Andy Brown12 March 2019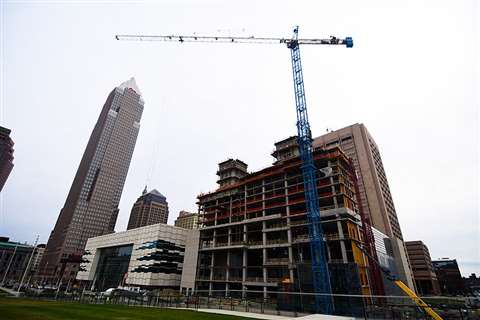 The global construction pipeline for hotel projects hit a record high at the end of 2018, according to a report by Lodging Econometrics (LE).
The Global Construction Pipeline Trend Report revealed that, at the end of 2018, the total global construction pipeline hit 13,573 projects/2,265,792 rooms, a 7% increase in projects and a 6% increase in rooms year-over-year.
There is a record high 6,352 projects/1,172,591 rooms currently under construction worldwide. Projects scheduled to start construction in the next 12 months are at 3,860 projects/572,483 rooms.
The global pipeline has now increased for eight consecutive years. All regional pipelines, with the exception of South America, continued their upward trend. Four of the seven global regions reached all-time highs in 2018: Europe, Africa, Middle East, and Asia Pacific.
The US accounts for 41% of projects in the total global construction pipeline, while China accounts for 20%. The country with the third largest number of projects, but a long way behind the US and China, is Indonesia. Germany and the UK make up the top five.