How are OEMs meeting demand for complex engines?
By KHL editorial staff19 December 2022
High power density, low operating costs, environmental rigour – the priorities for new engines is more complex than it has ever been. Catrin Jones looks at what manufacturers are doing to meet these demands.
As there are increasing demands for improved emissions performance, fuel economy, and productivity, owners and operators of construction equipment are looking for solutions that can help them future proof their equipment.
Manufacturers across the globe are making significant advances in new and current technologies. Their focus has turned to the development of their systems as they strive to meet the changing needs of their customers and the industry that is moving towards a 'greener' future.
At the start of 2022, Cummins announced the next step on its journey to 'Destination Zero', with the launch of a fuel-agnostic internal combustion engine range.
Fuel-agnostic engines
Cummins says that the fuel-agnostic range offers different versions of the same base engine. The bottom ends of the engines look the same, but unique cylinder heads are designed to accommodate the use of a different low or zero carbon fuel – diesel, natural gas or hydrogen.
Each engine within the platform can run on one specific fuel; different from fuel-flexible engines that can run on multiple fuels.
This new approach is said to be implemented across Cummins' B, L, and X-Series engine portfolios, initially in on-road applications but with off-highway use coming soon.
These different engine versions have a high degree of parts in common, which for OEMs means there is less need to alter machine design to accommodate different versions of the same engine family.
Environmentally friendly engines
Cummins says that this gives OEMs the ability to develop natural gas or hydrogen-fuelled machines with the reliability, familiarity and integrability of a diesel internal combustion engine.
With these machines brought to market, operators have the freedom of choice to choose the right fuel for them, whether it is diesel, lower-emission natural gas or zero-emission hydrogen.
If they opt for hydrogen, then their fleets will be producing zero emissions from the exhaust of an internal combustion engine.
The company added that these new fuel-agnostic products form a significant part of their Destination Zero commitment, to find new ways of working, using fewer of the world's resources whilst delivering reliable power solutions.
Compact drive technology
Also rapidly developing its engine technology is Deutz. Last year the company integrated the prototypes of the TCD 5.2 for customers in various applications with the goal of full production in 2022.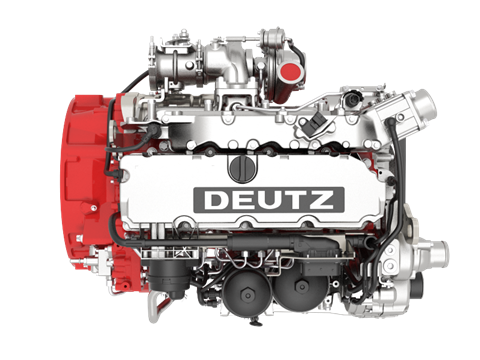 The TCD 5.2 has four cylinders and a displacement of 5.2 litres with a maximum output of 170 kW, and maximum torque of 950 Nm, the diesel engine is suitable for mobile machinery.
This makes the engine, which is meant as a replacement for larger six-cylinder engines, a compact drive in its power class.
The company says that they provide customers with drive solutions appropriate to their requirements, whether conventional or, increasingly, alternative solutions.
These include a mix of technologies ranging from diesel, alternative fuels, and hydrogen engines to e-fuels and electrification.
While alternative fuels continue to be a trending topic in the industry, Volvo Penta has been developing their engines to operate on lower fuel. Volvo Penta's Stage V/Tier 4F D16 engine has been developed with a reduction of up to 10% in fuel consumption, low to high-end torque and high-altitude performance.
Engines for off-road machinery
The Stage V D16 off-road engine from Volvo Penta has been designed to meet the needs of customers working in a range of environments, such as mining and construction.
The 16-litre engine features fuel efficiency, low to high-end torque and high-altitude performance.
On top of its low fuel consumption, the D16's Exhaust Aftertreatment System (EATS) has been designed to use selective catalytic reduction technology only, removing the need for exhaust gas recirculation (EGR) and a diesel particulate filter (DPF).
By incorporating water-cooled charged air, the D16's dual-stage turbo system delivers high performance across the operational range, providing high torque at both low and high engine speeds.
This enables the engine to meet the requirements of multiple applications, without operators having to compromise between performance and torque.
Next generation industrial engines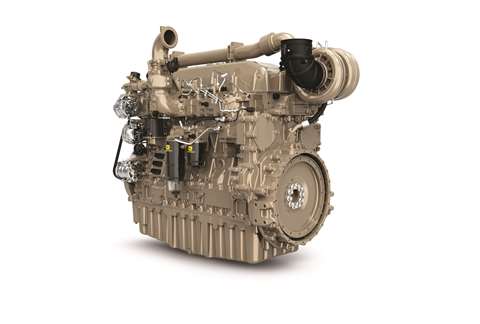 John Deere Power Systems (JDPS) says that they are delivering new levels of reliability, durability, flexibility, and serviceability with its Next-Generation Industrial Engines.
In developing its Next-Gen Engine line up, JDPS consulted OEMs to learn more about what engine improvements were at the top of their lists.
They discovered that the solution was the ability to easily integrate John Deere power and performance into a wide array of heavy-duty applications— and the opportunity to offer engines that do not require operators to manage extra fluids, like Diesel Exhaust Fluid (DEF).
John Deere Power Systems says its Next-Generation Engines offer simple maintenance so that operators can stay on the job longer.
They also provide operators with lower operating costs and meet both US and EPA Final Tier 4/Stage V emissions regulations.
Over at Briggs and Stratton, the company have been looking at an electronic system that controls the fuel delivery and the throttle for what is said to be smooth and efficient engine performance.
Engine technology
The Vanguard 400 EFI/ETC single-cylinder engine features Electronic Fuel Injection (EFI) technology and is designed to withstand challenging conditions without a drop-off in performance.
Briggs and Stratton says it has a built-in Engine Control Module (ECM) that monitors and fine-tunes the engine.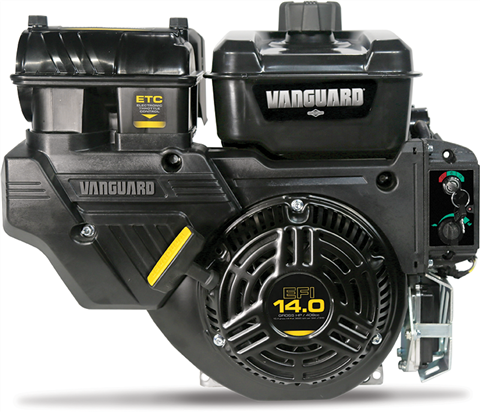 Taking in signals from the engine sensors to make cycle-by-cycle decisions, the ECM determines how much fuel is needed and provides the spark for the EFI engine.
This results in smooth performance and improves users' starting capabilities, whilst reducing fuel consumption during use due to more efficient fuel delivery.
It is clear that the changing demands of the industry are ensuring that diesel engine technology is kept up to date and consistently meets the needs of the modern-day job site.