How can companies utilize the latest construction tech?
By Joel Dandrea24 March 2023
Executing world-class performance requires contractors to continuously innovate, and new technology to help construction contractors do their jobs faster and more efficiently is emerging every day.
In 2023, as builders adapt to economic, supply chain and labor challenges, they're turning to ConTech (construction technology) to boost performance. However, companies still need to focus on the right strategies and motivations when approaching ConTech, with the thinking that innovation should ultimately add to the value proposition of a business.
And ultimately, it's only to everyone's benefit to keep an eye on the areas of ConTech that will boost the industry most effectively.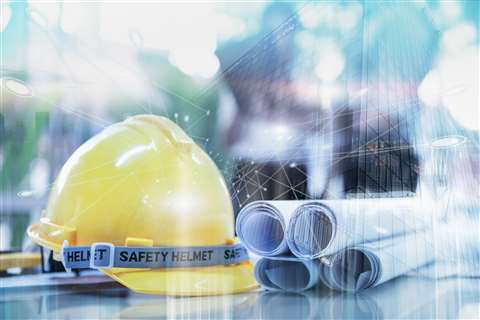 Starting with the persistent workforce issue, we've reluctantly begun to realize that it doesn't matter how ambitious and motivated we are to take on all manner of projects – if we don't have the capacity to do the job, it's pretty hard to deliver.
And while things like advanced software and mobile apps have allowed companies to manage projects and schedule workflows much more efficiently, the next level of tech assistance on the jobsite is likely going to be robotic. Love it or hate it, this reality isn't going anywhere – especially as workers remain scarce – and in fact, it's only headed aggressively in the direction of industry.
The importance of cyber safety
Indeed, cybersecurity isn't going anywhere either, and will only become more commonplace as time and tech moves along in relative concert. Unfortunately, the construction and transport industries are among the most targeted businesses for cyberattacks.
Most contractors fall into the small-to-medium-size category, which are the most targeted – and the attacks are often fairly simple, with ransomware and business email breaches at the top of the list.
As for protection, there also seems to be as much information out there about how to protect yourself as there are threats, but that doesn't mean everyone is giving it the attention it needs.
Given the risks, both construction and transport companies need to conduct comprehensive and frequent third-party cybersecurity assessments so they can identify and remediate vulnerabilities. Independent assessments will typically include penetration testing and password spraying among other procedures.
Third-party vendors who work with industry companies will demand risk-assessment reports, so conducting these regularly and implementing a data-breach management plan in case of an attack are best practices. Additionally, construction companies should train employees frequently on phishing scams and malware they are especially vulnerable to.
Another step is to implement multi-factor authentication (MFA), which verifies the identity of system users through unique, user-specific codes. In addition, cybersecurity protocols need to include mobile device management (MDM) plans so IT can control workers' device use centrally.
Unheralded gains
Additionally in 2023, contractors will benefit from tech-focused financial systems that can help with everything from payroll and accounting to billing and invoices. Software and other tech-focused tools can also alleviate one of the most flagrant and disruptive issues for contractors – late payments – which cost contractors $208 billion in 2022. And all of this essentially flows downriver into the realm of Big Data. From machine telematics and supply chain management to staff location tracking and payroll, the data that companies accumulate can come together to help solve bigger problems.
For construction companies willing to gain fluency in the language of data intelligence, leveraging the vast amount of info that's already in their systems promises unheralded gains in efficiency, productivity, product quality and jobsite safety. It's there. It's attainable. It's valuable.
It's time to take advantage of it – and in the process, take your business to the next level.