How can construction attract new workers?
By Joel Dandrea30 June 2022
Construction needs to be proactive in its understanding of modern workers, writes Joel Dandrea, SC&RA chief executive officer.
Whether it's being called The Great Resignation, or something similar, the last year or more has seen dramatic disruption and whole shifts in what we might have once perceived as being the traditional workforce.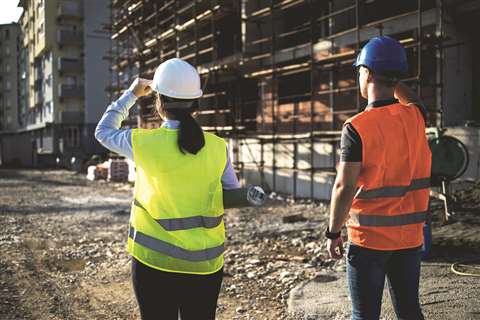 Nothing new to construction and transport; we've been negotiating a worker shortage for a decade or more. But perhaps more telling was a recent global poll conducted by Gallup, which revealed that, out of the world's one billion full-time workers, only 15 per cent of them are engaged at work.
So that indicates potentially 85 per cent of people are disengaged at work, perhaps even unhappy. Combined with a large portion of the working population stepping away from jobs they simply didn't align with in the last 12 to 18 months, it stands to reason that, sooner or later, there will be a course correction.
And when millions of workers decide to start returning to the workforce – they're likely not going to be looking for the same situation(s) they left behind previously. And that bodes well for us. But we do ourselves a great disservice if we're not proactive, and thus prepared, for workers who are looking for new careers and are also in search of employers who understand modern workforce development practices.
Inclusion diversity and equity
If you don't think you're ready for this potential influx, then it's time to first examine how you recruit, retain and train workers – for both today and the future. The "way we've always done it" is probably the first rule you need to toss out.
Today's workers require more from their employers, and they have options they didn't have before. While we can certainly offer an obvious career change and an entirely new opportunity, we can't just assume they'll fall in line with our age-old systems, processes and philosophies.
Younger potential workers, especially, will gravitate towards companies and leadership placing clear value on high retention practices and overall employee satisfaction. It is not just young people; the wider labour force has learned to gravitate towards companies run by leaders who understand the modern world outside the day to day.
IDE (inclusion, diversity and equity) is playing an increasingly larger role in what influences potential workers to commit to a company. Today, more and more workers demand accountability. But it goes beyond even your labour force. Stakeholders – from shareholders to employees – are looking at your record on inclusion, diversity and social mobility when making decisions.
And they're looking beyond what's needed to comply with legislative changes – for example, gender pay gap and ethnicity pay gap reporting. They want to work with businesses that demonstrate greater authenticity.
A commitment to IDE across the employee lifecycle is also important for the communities where you operate. In addition, studies have shown that companies with culturally diverse teams are more profitable.
Creating an inclusive environment leads to greater innovation, and diverse teams garner broader consumer understanding. Improving IDE best practices has become a critical component in helping today's leaders successfully attract, train and retain employees.
Worker development
Operationally, take the time to deploy assessments to identify the gaps in attitudes and practices to address the "frozen middle" of the organisation where nothing changes.
Then, commit to leadership development and coaching that breaks that frozen middle, changes old ways of working and re-engineers the organisation's commitments to the teams – as well as the team members' commitments to each other.
Moreover, at the end of the day, you'll also want to examine and address burnout, make mental wellbeing a priority, provide developmental opportunities and approach hybrid working with inclusive and flexible policies that work for everyone. Too complicated? To that I ask: When was anything ever too complicated for this industry?