HVO authorised for Haulotte machines
By Leila Steed15 December 2022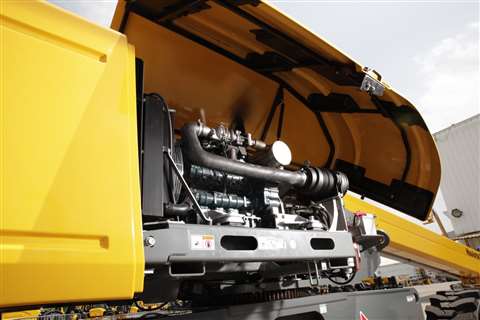 France-based access specialist has become the latest equipment manufacturer to authorise the use of hydrotreated vegetable oil (HVO) to power its equipment, as an environmentally friendly alternative to traditional diesel.
HVO fuel is made from waste materials, non-food grade vegetable oil and residue fats from the food industry and has been proven to reduce the net carbon dioxide (CO2) emissions produced by equipment by up to 90%, with nitrogen oxide (NOx) output also lowered by almost 30%.
Offering "no compromise on engine performance", Haulotte said, "All our engines, including Range extenders allow the use of EN15940* compliant HVOs. Meaning that HVO100 can be used on all Haulotte IC machines, even those delivered in the past."
Describing the switch as an "opportunity to significantly reduce CO2, NOx and particle emissions", the company said that owners of products that are fitted with an internal combustion engine now have the choice of whether to fill their machine with diesel or HVO100.
The authorisation of HVO fuel means that equipment owners' engine warranties will still be preserved. Indeed, several major engine manufacturers, such as Deutz and Rolls-Royce, have recently authorised the use of the fuel on their products.
However, Haulotte also offered a word of caution, saying that people should be careful not to confuse HVO with biodiesels such as FAME (Fatty Acid Methyl Ester).
It said, "HVO is produced through a hydrotreatment process. The result is a fuel with a similar chemical composition to fossil diesel.
"This chemical resemblance enables renewable diesel to be used in diesel engines in up to a 100% concentration, or to be blended in any ratio with fossil diesel. It does not require any engine modification to be used."
"Biodiesel such as FAME has a different composition than fossil diesel and they cannot act as a substitute for each other. The maximum permissible concentration of a FAME biodiesel in a blend with fossil diesel is 7%. A FAME portion above 7% requires modification of the engine."