Hydrex refinances for "next stage of growth"
By Murray Pollok25 June 2010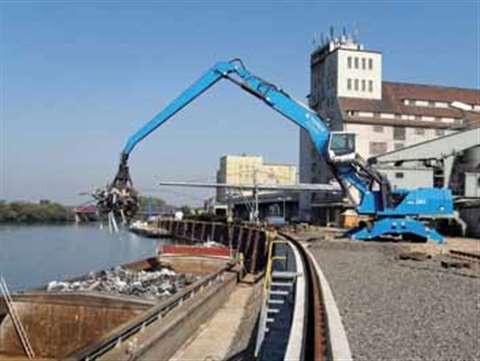 Hydrex Equipment (UK) Ltd has agreed a refinancing with its bankers that sees the company's debt reduced to £50 million and an injection of an additional £8 million in finance. The arrangement takes the form of a £45 million debt-for-equity swap.
The company said the deal, with RBS and Barclays, gives it a significant opportunity to expand its product and service offering organically and also to move into other sectors within the material handling and rail industries.
Carl D'Ammassa, Hydrex's chief executive officer, said the refinancing meant that the company was "well positioned to embark on the next stage of growth for the company. Our strategic objective is to become the leading supplier of plant solutions to the rail and materials handling industries and this partnership with Barclays, RBS and the other banking syndicate members will give us access to business expertise and funding to help us achieve this."
Iain Stout, director of Barclays, said Hydrex had a market leading position in the rail and material handling sectors; "The business has a strong management team, led by Carl D'Ammassa, and has exciting plans for the next phase of growth in the business."
Hydrex was founded 25 years ago and now has 11 depots across the UK, with over 1200 machine assets and 1000 staff.