Hydro Mobile restructures, launches new products
By Lindsey Anderson07 February 2010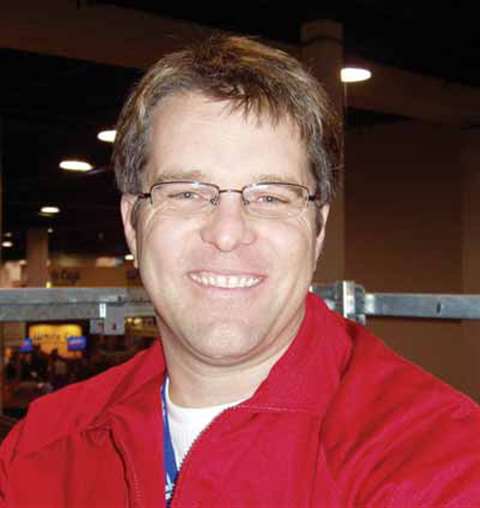 Canadian mast climbing manufacturer Hydro Mobile has restructured under new owner, Quebec-based AGF Group. The company has come out of the Canadian Companies' Creditor's Arrangement Act, which is similar to Chapter 11 in the United States.
Under its new ownership, Hydro Mobile's president Vincent Dequoy has stepped down to the role of sales and marketing vice president and Chad Baumgartner, currently director of business development and company shareholder, will now focus on sales and the development of new clients in the US market. Long-time company partner and current executive vice president, Benoit Duplessis, will take over as president.
Hydro Mobile will remain as the same brand with the same face and products, the company told American Lift & Handlers at the recently held World of Concrete. They will focus their energies toward new areas, such as industrial markets.
AGF Group focuses on rebar manufacturing engineering and installation. The company started incursion into the access industry by first owning a scaffolding operation in Quebec. AGF then purchased Dufor Scaffolding in Canada, as well. Continuing in this fashion, it then purchased Hydro Mobile. AGF is owned by a single person and does $270 million in business a year. All staff will stay, according to Dequoy, and current shareholders will remain involved with the new ownership.

"The arrival of AGF Group as the new owner of Hydro Mobile represents tremendous opportunities for both companies," Dequoy said. "Indeed, the financial backing and contacts brought in by our new partner will allow our company to reinforce its leadership position on the market. It is also very important to mention that the culture, vision and business practices of AGF Group are very similar to the ones established at Hydro Mobile through the years. This point was a priority for the shareholders in order to ensure the continuity of our company."
Hydro Mobile also unveiled its new transport platform system at World of Concrete. The unit combines the flexibility of the company's F series while allowing access for many trades, the company said. Multiple configurations are available.
For more information on the new transport platform, and the complete interview with Hydro Mobile's Duplessis, Dequoy and Baumgartner, see the March/April 2010 issue of ALH.