Hydroblast invests in Powerpack 700
By Thomas Allen05 March 2019
Hydroblast has bought state-of-the-art machinery from Swedish manufacturer Aquajet Systems.
The UK-based industrial cleaning and hydrodemolition services provider has acquired a Powerpack 700 for £210,000 to improve its service to customers.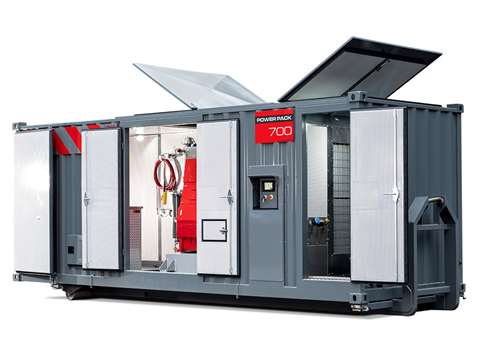 The new machine can provide water jetting power of up to 1,040 bar, pumping up to 262 litres per minute. It contains space for aqua cutter robots, which was said to be a unique feature, and is driven by a Volvo engine.
Ross McDonald, Operations Manager, said "The new machine is fitted with the best technology available – the spark arrestor prevents any flame/sparks coming out of the exhaust if detected, and the Chalywn valve shuts down the engine safely by stopping the air supply if it detects any gas or vapour being drawn into the engine, allowing us to remain safe at all times."
This purchase follows the family-run company's investment in three purpose-built trailers last year.