Hyundai announces new Scottish dealer
Hyundai has appointed Agritrac Exports as the new Hyundai Construction Equipment dealer for Scotland.
Commenting on the appointment Hyundai's regional sales manager for the United Kingdom and Ireland, Tony Reeves, said: "Agritrac offers an established network of depots across Scotland which will offer our Hyundai customers the very highest levels of service, parts and sales provision."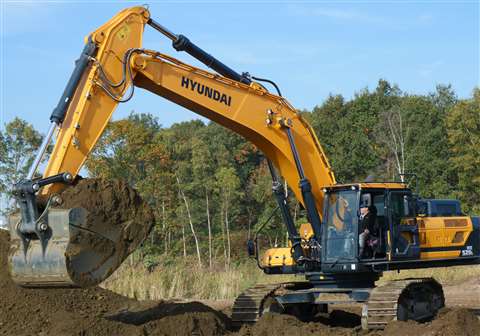 Agritrac, which is part of agricultural machinery supplier HRN Tractors, boasts seven depots across the Scottish region and employ 35 service technicians.
The company also has 13 sales professionals and have recruited two additional dedicated construction sales specialists to complement the existing team.
Tony added: "Agritrac hs a fantastic reputation across Scotland for excellent service backup, which is essential in providing 'added value' and 'peace of mind' to Scottish operators of our products.
"Agritrac will also be a 'full line' dealer, which is a first for the Hyundai brand in Scotland, offering customers mini excavators as well as heavy line and wheeled loaders."
Agritrac exports director Stuart Barclay added: "We see this partnership as a great opportunity to raise the profile of the brand in Scotland."