Hyundai Construction Equipment Europe new MD
Hyundai Construction Equipment Europe (HCEE) has announced the appointment of Jongho (JH) Chun as the new Managing Director.
The company said he brings almost 20 years' experience in finance, sales strategy and marketing from his time at the Hyundai Construction Equipment headquarters in Seoul, and that his role is to prepare HCEE for its new future.
He has started by splitting HCEE into two business divisions, Construction Equipment and Material Handling, as the company aims to be a global top five player by 2023. The separation is intended to allow each division to focus more on its different customer types, different business models and product needs.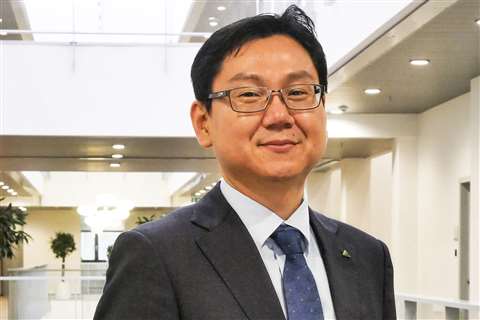 In the new structure, former HCEE managing director Alain Worp will lead the Construction Equipment division while recent recruit Peter Verbiest takes charge of Materials Handling.
"In 2019 we want to continue to excel in what we do," said JH Chun.
"This year we continue focusing on growing our market share in a profitable way. We are continuously expanding and improving our European dealer network, investing in our product line-up and research and development, and we commit to invest in the employees in our organisation."