Hyundai construction re-enters Turkish market
By Andy Brown03 June 2020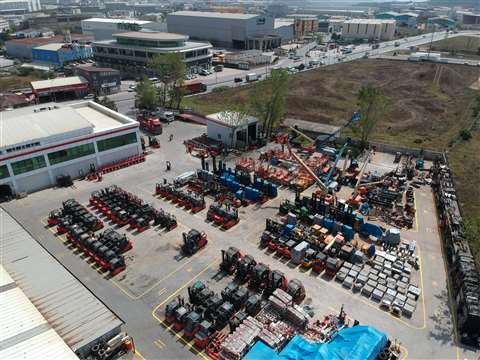 Hyundai Construction Equipment has signed an LOI (Letter of Intent) with Turkey-based Hasel to actively target the Turkish market.
According to a news release, Hasel has a sufficient sales and service network and is capable of carrying out the construction equipment business immediately on the basis of its experience in handling other brands in the same field.
The company will be expanding its sales and service branches to 14 and 20, respectively, and hiring a number of new professionals for this contract.
Kim Byung-soo, team leader of Hyundai Construction Equipment's overseas sales team, said, "This contract with a large-scale dealership is expected to make it easier to target the Turkish market, which has been temporarily sluggish.
"This year's sales of construction equipment in Turkey are expected to reach as many as 80 to 120 units, even though this is the first business year, and we expect to recover 8%–10% of the Turkish market share in the next two to three years."
After several years of good growth the wider Turkish economy suffered a large decline in 2018. There were signs of some recovery before the Covid-19 pandemic.