Hyundai's new US$64 million assessment centre
By Andy Brown25 September 2019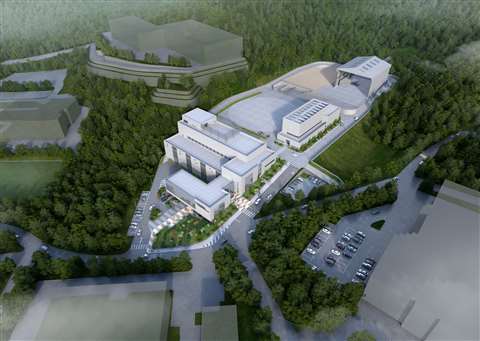 Hyundai Construction Equipment (HCE) has started construction on a large reliability assessment centre in Yongin, Gyeonggi-do, South Korea.
HCE recently held a groundbreaking ceremony for the construction of a reliability assessment centre and a performance evaluation laboratory for finished equipment on a total land area of 40,000m² at Mabuk-ri Research Institute in Yongin, Gyeonggi-do.
The project, with a total investment of KRW 77 billion (US$64 million), will expand the operation of the evaluation laboratory previously, operated in Ulsan, to the reliability assessment centre. This will allow integrated research, from parts to finished products.
Construction is expected to be completed in August 2020.
The centre will be equipped with a large laboratory that can check the performance of equipment in extreme environments from -40°C to 80°C, in addition to simulators and state-of-the-art test and measurement equipment.
Various researches and experiments will also be conducted, such as eco-friendly technology and noise reduction technology, to cope with stringent exhaust gas regulations.
Kim Gwang-min, vice president of the reliability assessment centre at HCE said, "When the centre is completed, the preliminary verification from hydraulic and mechanical parts to finished products will be strengthened, and the quality competitiveness of finished equipment will be greatly improved. As trust and loyalty to our brand increases, it is expected that global market penetration will be further accelerated."