Iberdrola starts on Korytnica II wind farm
By Lewis Tyler30 May 2022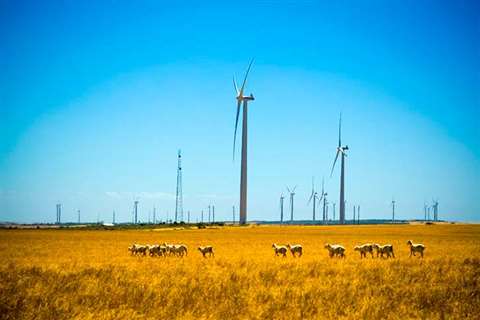 Spanish energy giant Iberdrola has begun construction of the new 50.5MW Korytnica II wind farm in the Mazowieckie region of Poland.
According to Iberdrola, once operational (scheduled for the first quarter of 2023), the facility will have the capacity to supply clean energy to "40,000 Polish households".
Energy generated at Korytnica II will be sold through a power purchase agreement (PPA) with Norwegian hydropower company Statkraft, which is backed by a contract for difference (CFD) obtained in the fourth auction held in Poland in June 2021.
Korytnica II, which is located northeast of Warsaw, is the latest project the Bilbao based firm has undertaken in Poland in recent years.
The company already has the Korytnica I wind farm (82.5MW) and the the Zopowy wind farm (30MW) in the Opole region, bringing its onshore wind capacity in Poland up to 163MW.
The three sites were originally purchased last year from CEE Equity Partner, and were part of a move that the company claimed "reinforces Iberdrola's commitment to Poland."
The opening of Korytnica II will mean that all three sites will be fully operational for the first time since the acquisition.
The company also has a significant presence in offshore wind projects in Poland, with seven projects that collectively have a potential capacity of up to 7,300MW.
There are also plans for Iberdrola to set up a Baltic Sea hub in Poland that will be used as an epicentre for offshore and onshore services, and provide local content for Iberdrola's German, Swedish and Polish projects.
The Baltic has an offshore wind development potential of 93,000MW, of which 28,000MW would be located in Polish waters.