Iberdrola to build one of the world's largest wind farms
By Mike Hayes30 March 2023
Iberdrola has been awarded a contract worth approximately €1.5 billion, for construction work on the world's second largest wind farm, the East Anglia Array, off the UK's east coast.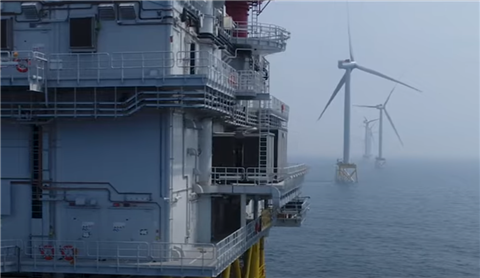 The Spanish electric utility multinational will deliver 95 wind turbines of 14.7MW each to East Anglia Three, giving the farm a combined capacity of 1.4GW of renewable energy.
According to the company, the fully-commissioned wind farm will produce enough electricity to power 1.3 million homes.
East Anglia Three will be situated 69km from the town of Great Yarmouth, and Iberdrola says more than 2,300 jobs will be created during its two-year construction phase, plus a further 100 roles in operation and maintenance.
Iberdrola chairman Ignacio Sánchez Galán said, "The scale and ambition of this investment will support UK's commitment to net zero and energy security…and, as part of the East Anglia Hub projects, it will also deliver billions of pounds of investment and support thousands of jobs in the East of England and across the UK".
Through its subsidiary ScottishPower, Iberdrola has already signed contracts worth almost €80 million for East Anglia Three and it is estimated that the company will invest around €2.3 billion in the UK, throughout the life of the project.