Iconic US ship to be recycled
The USS Tripoli (LPH-10) has concluded her final voyage and will now be dismantled and recycled by International Shipbreaking, part of leading metal recycler the EMR Group.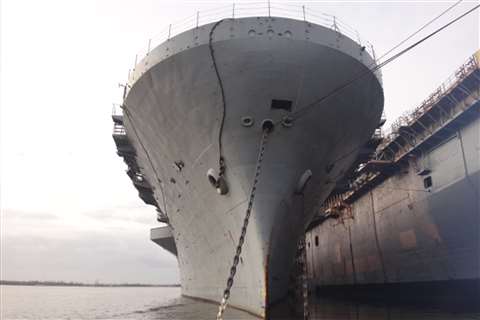 The 13,000 t IWO JIMA class amphibious assault ship served in the US Navy for almost 30 years before being decommissioned in 1995. This included three deployments during the Vietnam War as well as integral role in the Persian Gulf.
International Shipbreaking is one of the world's leading green ship recycling companies with three specialist facilities in Texas, New Orleans and Louisiana. It has recycled more than 400 ships and marine structures
Chris Green, senior manager of the Brownsville facility in Texas, said: "The USS Tripoli has significant sentimental meaning to the men and women who served our country and spent a part of their lives with her. She will be recycled in a safe, respectful and environmentally responsible manner."
Work is underway to recycle the 184 m (600 ft) ship and the operation is expected to take around a year to complete.