ide Rental appoints operations director
UK-based temporary power provider ide Group has appointed Gary Lowerson as operations director for ide Rental, the company's hire division.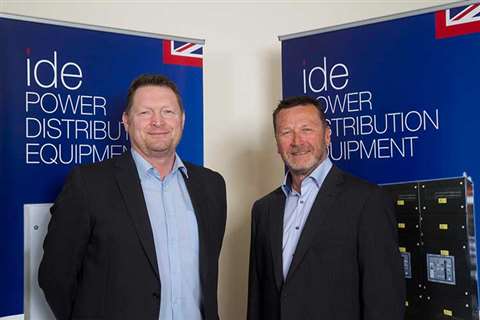 Lowerson will be directly involved in improving the operational capability of hire operations. He has a history within the temporary power market, including previously holding a senior management position at Speedy Hire in the UK.
ide Rental has three depots in the UK, including one in Scotland, the Midlands and London. It offers power distribution equipment and cables.
On his appointment, Lowerson said, "I am very happy to be joining the ide Group at this exciting time, I believe that the company has the vision and resources to increase its presence and influence in the temporary power market.
"Over the next 12 months, I will be bringing my operations experience to ide Rental ensuring the company's processes are as effective as they can be. Our goal is to exceed our customer's expectations for our products and services."
Meanwhile, Kevin Warne will be joining the company as group sales director leading both rental and manufacturing sales. He will be responsible for driving customer responsiveness and introducing new products to the market. Warne previously held senior sales roles at large multinational companies such as Aggreko and Hewden Industrial.
Warne said, "ide is a forward-thinking business that is constantly developing new products to create opportunities for our customers and the wider market.
"My role is to ensure that these products are not only successfully introduced to markets around the world, but that they also add value to our customer's projects and meet the requirements of the end user."