Illuminating art with Skyjacks
By Euan Youdale05 August 2014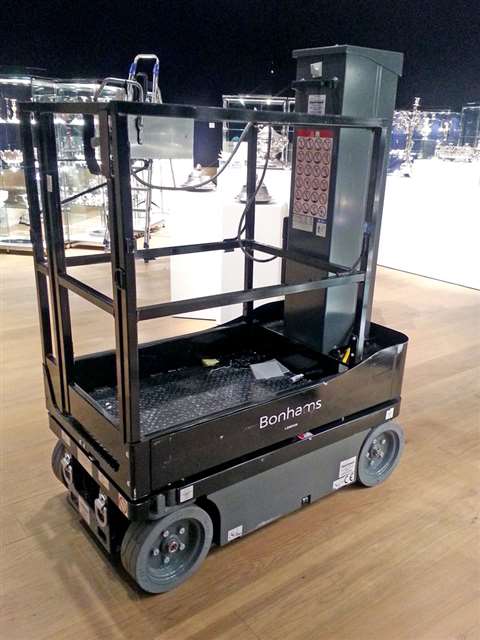 Skyjack is helping Bonhams, the famous auctioneer, keep its flagship salesroom in London, UK, running.
Two SJ 16 vertical masts help the team prepare lighting displays in the galleries, which are home to a wide range of objects, from priceless paintings to classic cars. The SJ 16s, which offer a 6.75 m work height, were sold to Bonhams by Rapid Platforms.
The London salesroom has a 6 m high ceiling. Tim Kearley, gallery manager at Bonhams, explains, "The fact we can move around the gallery at height saves time during set ups, so we meet our deadlines. The simple controls make it easy to use, even for people who don't normally operate this type of machinery."
Bonhams bought the two Skyjacks in October last year and has trained five employees to use them around two days a week to prepare the main galleries. With approximately three sales events staged each week, lighting has to be constantly readjusted.
The SJ 16 features a 41 cm traversing platform, providing increased access and the ability to reach over potential obstacles. A unique slide away platform provides easy access to components, when raised or in the stowed position. The SJ 16's non-marking wheels are a big plus at the gallery as marked floors would spoil the sharp look of the galleries.
Bonhams has re-sprayed both machines in its own livery. "It has made them unique to us and very appealing when we see them working in the galleries," adds Kearley.