Impressive second quarter at Terex MP
Terex Materials Processing (MP) has announced a 14% rise in year-on-sales for the second quarter of 2018 – almost equaling the 19% growth posted by the Terex Corporation itself.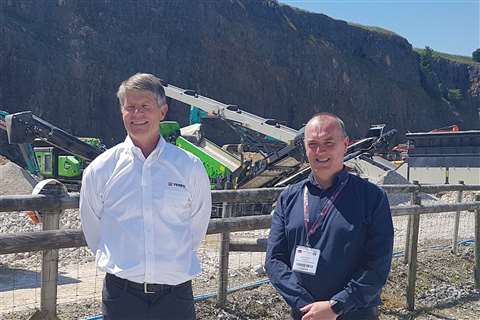 The Northern Ireland-based business's sales for the three months totalled US$319 million with the company attributing this to increasing global demand driven by economic growth and construction activity. The processing segment's backlog at the end of Q2 was close to $400 million, or 75% up on 2017.
Terex Corporation's figures for the same period were $1.4 billion sales with a $1.5 billion backlog (31% up on last year).
"We had another excellent quarter, and the prospects for the balance of the year, illustrated by our growing backlog, remain very strong," said Terex MP president Kieran Hegarty.
"At the Hillhead show in June, we showcased products from our entire range of crushing, screening, washing and conveying equipment including 10 new machines. We also featured our innovative telematics offerings that help customers maximise uptime and help us and our channel partners increase parts and service availability. These new products will help solidify our position as a leader in the industry."
Terex Corporation president John Garrison added: "We delivered very strong results in the second quarter. We increased sales and backlog in all three segments and increased production to meet strong global demand."