Increased productivity
By Lindsay Gale11 June 2008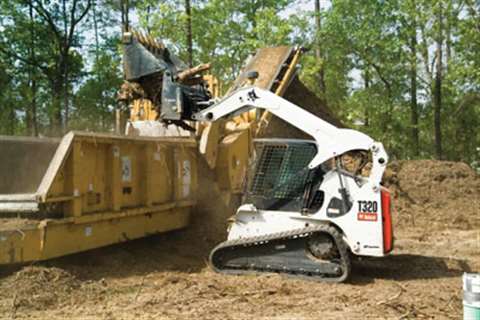 The new T320 compact tracked loader launched by Bobcat is designed for increased productivity and greater attachment performance, according to the company. The 1.46 tonne T320 model is the largest compact track loader manufactured by Bobcat - extending the range of compact track loaders available from the company to six.
A spokesman for Bobcat said, "The increased engine power, coupled with the rugged rubber track system, also provides increased output for tough pushing, digging and grading applications. In addition, the track system provides extra traction, reduced ground pressure and low ground disturbance, with superior flotation to extend contractors' work seasons."
Comfort and safety features are built into the T320 design allowing the operator to quickly and easily change between the more than 40 approved attachments with the standard Bob-Tach attachment mounting system or the optional Power Bob-Tach mounting system.