India goes on infrastructure spending spree to boost growth
By Andy Brown and Reuters03 February 2022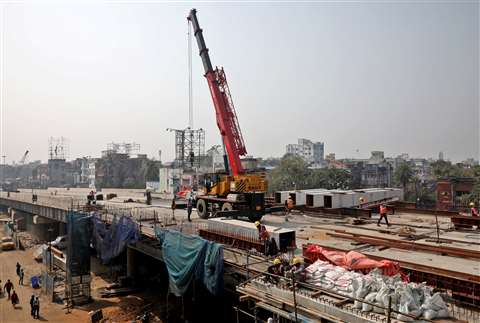 India's government will step up spending to 39.45 trillion rupees (US$529.7 billion) in the coming fiscal year to build public infrastructure and drive economic growth, but it involves a wider fiscal deficit than planed and record borrowing, according to a news report from Reuters.
Asia's third-largest economy has been on the mend after the government lifted mobility measures in June to curb the spread of coronavirus, after contracting 6.6% in the previous fiscal year.
Finance Minister Nirmala Sitharaman, presenting the annual budget to parliament, said total government spending in the 2022/23 fiscal year beginning in April will be 4.6% more than the current year.
Trillions of rupees will be allocated to expressways, affordable housing and solar manufacturing to put growth on a firmer footing, she said.
Growth is estimated to be 9.2% for 2021/2022, coming off a low base and slowing to 8 to 8.5% in the coming fiscal year, still the fastest among the world's major economies.
The recovery from the pandemic has been swift but incomplete, officials say. Private consumption has been hampered by a lack of jobs, depleted household balance sheets and wider income inequalities.
Sitharaman said public investment must continue to take the lead and pump prime private investment and demand.
"The economy has shown strong resilience to come out of the effects of the pandemic with high growth. However, we need to sustain that level to make up for the setback of 2020/21," she said.
She announced spending of 200 billion rupees (US$2.68 billion) for a highway expansion programme and said 400 new trains would be manufactured over the next three years.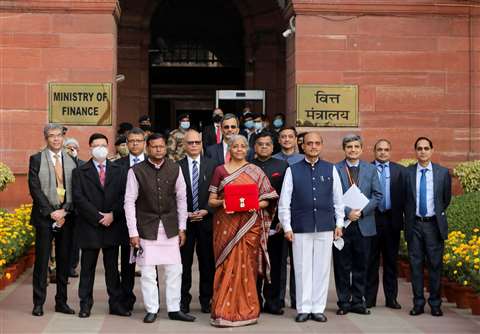 Sandeep Mathur, India General Manager, Business Head, India & SAARC - Construction Equipment - CNH Industrial, said, "Building further on India's infrastructure requirements will have a tremendous effect on achieving sustainable growth for the economy and will have an exceptional positive social impact.
"The transformative approach for economic growth in the infrastructure sector driven by seven engines – roads, railways, airports, ports, mass transport, waterways and logistics infrastructure – is a smart move with an eye towards achieving long-term goals."
India construction budget 
The fiscal deficit for the current year would be 6.9% of GDP, slightly more than the 6.8% targeted earlier, Sitharaman said, drawing concern in the bond market.
For the next fiscal year, Prime Minister Narendra Modi's government is targeting a deficit of 6.4% of GDP, hoping to build on higher tax revenues and privatisation of state firms including a share sale of giant insurer Life Insurance Corporation.
"It's a big bang budget, but depends on where one stands on the bang perimeter. The massive ramp-up of capital spending and focus on infrastructure cements the budget's credentials as a firmly growth-oriented one," said Aurodeep Nandi, India Economist and Vice President at Nomura.
Gross borrowing for 2022/23 was raised 40% to 14.95 trillion rupees. Gross borrowing by the Modi government has more than doubled during the pandemic as New Delhi went on a spending spree to cushion the economy and provide relief to the poor.
"Despite the higher than expected growth, we still saw a fiscal deficit that was wider than what was budgeted. That continues to demonstrate the risks that are still ongoing from the pandemic," said Christian de Guzman, senior vice president, at Moody's Investors Service.