India's US$5 trillion economic ambition
By Catrin Jones20 March 2023
India aims to become a US$5 trillion economy, but to do so must address infrastructure gaps. Catrin Jones looks at how the country is planning to meet its ambitious goals.
India is one of the world's largest markets for construction equipment and a large reason for this is due to the Government's push towards building infrastructure.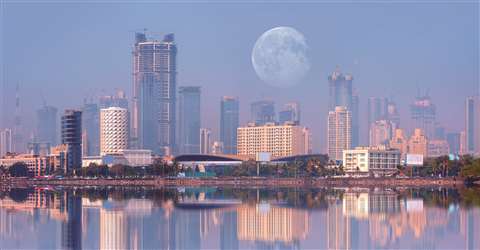 As India aspires to become a global destination for business, especially through a manufacturing-led economy, the need for world-class infrastructure has come into increasingly sharp focus. According to a report from Business Wire, at its current rate of growth India could become the second-largest market for construction equipment by the year 2030.
The report states that the Indian construction industry recorded growth of 17.1% in 2021, which was supported by a continued relaxation of Covid-19 restrictions and improving construction activity in the road and highways sector.
Investments into India's economy
Back in 2019 Prime Minister Narendra Modi set the goal of making the country a US$5 trillion economy by 2024-25 – the country may need more time before reaching this goal, but there are certainly infrastructure investments in place to help the economy grow.
The National Infrastructure Pipeline (NIP) envisages an investment of Rs111 trillion (US$1.3 trillion) during 2019-2024. Energy (24%), roads (18%), urban development (17%) and railways (12%) will together account for over 70% of the projected capital expenditure during the period.
The PM GatiShakti National Master Plan (NMP) was officially launched in October 2021 to ensure that India does not waste money or time due to a lack of coordination in infrastructure projects. In line with the NMP, the Union Budget 2022-23 has provided a sharp increase in public investment or capital expenditure.
The Union Cabinet met in September to approve the National Logistics Policy (NLP). The policy is said to complement the NMP and bring efficiency to logistics services across the country. Together, the government will take a transformative approach to economic growth and sustainable development through seven segments: roads, railways, airports, ports, mass transport, waterways, and logistics infrastructure.
Modi is reported to be launching government projects worth Rs 7,710 crore (US$943 million). These include projects worth Rs 4,309 crore (US$533 million) in Rajkot, Rs 2,738 crore (US$334 million) in the adjoining Morbi district, and Rs 633 crore (US$77 million) in districts of the Saurashtra region.
The funds will go towards the development of a medical campus in the Morbi district as well as the widening of the Morbi-Halvad state highway. Over in Rajkot, the Rajkot-Jetpur section of the National Highway 27 will be expanded from the existing four lanes to six lanes and will also include the construction of affordable houses, and a Gati Shakti terminal.
Increasing productivity in the Indian construction sector
The Indian government's efforts to reduce downtime and increase productivity are positive for the country's infrastructure and the construction equipment market, which is predicted to grow by 4% in 2022.
Despite this, Samir Bansal, General Manager of India for Off-Highway Research, says that sales of construction equipment in the first half of 2022 are estimated to have declined by 5% and says demand in the second half is similar. He says that this is largely down to Government plans to keep its capital expenditure and infrastructural investments at the budgeted levels, despite the widening deficit due to rising inflation.
India is a developing nation with major infrastructure gaps – this can be looked on as a positive though, as it is one of the key drivers pushing the country towards new economic growth. Bansal says that it is encouraging that the sector currently enjoys an intense government focus, and this should spur demand for construction equipment.
As is the case around the world, the Indian construction sector is facing the challenge of rising material costs pushing up prices and softening some project demand. On top of this, the next general election, scheduled in 2024, will disrupt the speed of execution of construction and mining projects for a short period. Due to these factors, Off-Highway Research forecasts the equipment market to decline in 2024.
However, based on all the foreseeable factors, the market is expected to follow an upward trend in the next five years.
Upward trend for construction equipment in India
"Off-Highway Research forecasts the market to grow by 4% to 85,500 units in 2022 and a further 9% to 93,350 units in 2023," says Bansal. "Sales of construction equipment are predicted to fall 7% to 86,400 units in 2024 but will bounce back with an 8% growth to 93,700 units in 2025 and a further 7% to peak at 99,800 units in 2026."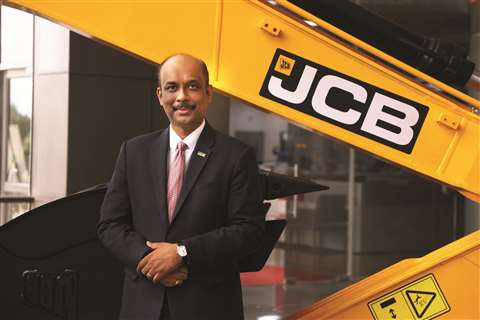 Deepak Shetty, JCB India Managing Director and CEO, agrees with Bansal's optimistic forecast and says that JCB's market for construction equipment has doubled from around 40,000 units about a decade ago to 75-80,000 units by the end of 2023.
"Roads and highways, mining, urban infrastructure development, airports, and seaports along with industrial infrastructure and waste management are said the key sectors of the industry in India," says Shetty.
"A large number of projects of national importance have been announced over the past few years, which are creating demand for construction equipment. Additionally, the rural economy is also a major growth driver for the industry as significant budgetary allocations are going towards rural India."
Like Shetty, Bansal believes that all types of equipment will witness growth, though the market will continue to be dominated by the five most popular products: backhoe loaders, crawler excavators, mobile cranes, compaction equipment and wheeled loaders.
"Together, these will account for 92% of the market in 2026, with backhoe loaders continuing to remain the largest selling type of equipment but crawler excavators would grow at a faster pace," says Bansal. "In addition, the market for mini excavators and skid-steer loaders will expand significantly from current levels."
The transition to CEV Stage-IV already has price implications for machines on which this new emission rule is applicable. Furthermore, the government has proposed to upgrade the emissions standards to CEV Stage-V; Bansal believes that this could affect sales due to technological changes and a rise in prices.
Different construction technology demands
Indian customers of construction equipment are very conscious of 'value for money' deals as per their needs, adds Bansal. Therefore, machines of varying technology levels, from basic to high-performance machines are sold in the country. However, with the shortening of timelines for project execution, there is a shift towards a rise in technology levels.
Telematics for remote monitoring has become popular in construction equipment but remote operation is still in a very early stage.
India is adopting initiatives to drive down emissions across construction, albeit slower than some other countries. Emissions across the country are an issue – for example, the air quality in India's financial hub of Mumbai was recently recorded to be worse than the smog-filled national capital New Delhi.
Government data showed that Mumbai's air quality was recorded as "very poor" in December and remained the same for the next two or three days. It has been reported that several infrastructure projects and emissions from nearby refineries are to blame.
"It is going to get worse in Mumbai because there are no restrictions on construction activity. The roads are all dug up because of the metro and vehicular traffic is crawling, leading to more pollution," said environmentalist Debi Goenka, speaking to Reuters.
Rising emissions in India's infrastructure projects
With construction projects largely held responsible for the rise in emissions, it begs the question of how India will ensure infrastructure projects become more sustainable.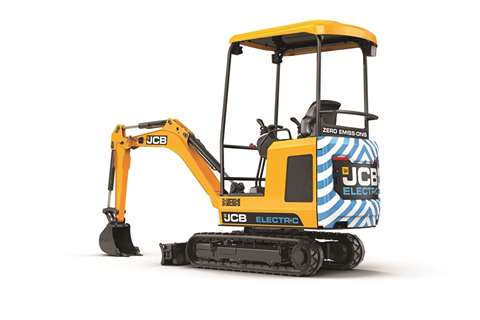 Shetty says that JCB India has been working on its 'Road to Zero' initiative. "Early this year we introduced the industry's first fully electric mini excavator, the JCB at Excon, Bengaluru.
"JCB 19C-1E is a zero-emission machine and can operate for a full day's shift on a single charge. Electric excavators are ideal for applications which require low noise or for indoor applications whilst smaller machines can also work well inside tunnels for hydro, metro, and road construction projects."
India is only at the initial steps of the electric equipment revolution, but Shetty says this needs to be increased to meet the 'Road to Zero' initiative and that electric equipment is a technology of the future for compact equipment.
Looking at the year ahead, India has plans to significantly develop its transportation and infrastructure.
At present, the country has the world's fourth-largest railway network and development plans include the renovation of 400 existing stations and the further development of 40 new stations. Construction of double-figure airport projects was approved last year.
The recently launched National Logistics Policy (NLP) aims to reduce the logistics costs from the current 14-15% to single digits. This will open up avenues for investments in developing logistics hubs for easy cargo movement across the country and for exports.
To address the challenge of infrastructure funding the National Bank for Financing Infrastructure and Development Bill (NBFID) has been set up for long-term infrastructure financing needs.
This is expected to reduce the stress for customers in the funding of long-time-period projects and help India to meet its ambitious growth goals. The country certainly has the potential to meet them. 
Case India's 50,000th backhoe loader 
Case Construction Equipment, a brand of CNH Industrial, has crossed the production milestone of the 50,000th backhoe loader, from its facility in Pithampur, Madhya Pradesh.
Built in the year 1989, the plant has been manufacturing a full range of construction equipment including backhoe loaders, compactors, and crawler excavators.
Fabrizio Cepollina, Vice President of the industrial construction segment in Africa, the Middle East and the Asia Pacific at CNH Industrial said, "Case has been manufacturing Loaders Backhoes since 1957 when industry's first factory-integrated Loader Backhoe was produced by Case.
"The plant is already catering to the demand of close to 80 countries including India. We are aiming to further increase the volume of exports from here to additional markets."
The company has recently inaugurated a Skill Development Centre to provide cost-free training on backhoe loader operation. The initiative is said to contribute to the Central Government's Skill India Mission by training 240 professionals each year.