Indian PM's US$1.44 trillion infrastructure pledge
By Joe Sargent24 May 2019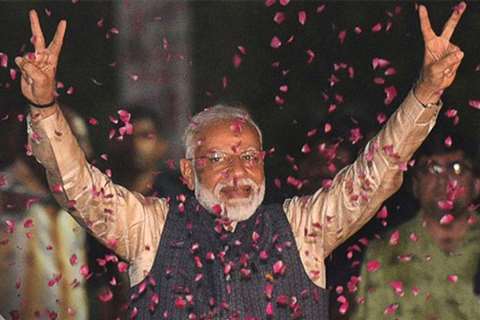 The result of the Indian general election has been decided, with Prime Minister Narendra Modi's party, Bharatiya Janata (BJP), gaining a landslide victory to win re-election.
This result should see large investment in Indian infrastructure continue across the country. Modi's government has invested record amounts into infrastructure since 2014.
As part of Narendra Modi's re-election campaign, the party pledged to spend US$1.44 trillion on infrastructure to boost the economy and raise living standards, in a bid to match its main rival's promises.
According to the BJP's manifesto, this target of INR100 trillion (US$1.44 trillion) will be invested in infrastructure by 2024.
The BJP plan to build roads, railways and other infrastructure, offer a boost to manufacturing and double exports. These promises, along with tax cuts for middle class Indians, appeared to resonate with voters, helping the BJP win a majority of the seats in parliament.