Indonesia to break ground on US$2.7bn housing project
By Catrin Jones06 February 2023
It has been reported that Indonesia will begin building apartments worth US$2.7 billion for its new capital city on Borneo Island in the second quarter of the year.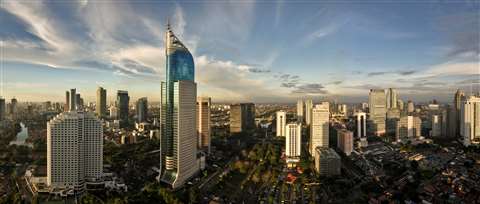 The country announced back in 2019 that it planned to move its capital city from Jakarta to a new area in Indonesian Borneo. The new city, named Nusantara, is estimated to cost US$32 billion. 
Reports suggest that authorities have already started building basic infrastructure in the area, with an aim to start relocating some government administration and civil servants in 2024.
Bambang Susantono, head of the Nusantara National Capital Authority, said his office was in negotiations with three private developers for the housing project — a consortium of China's CCFG Corp and a firm Risjadson Brunsfield Nusantara, South Korea-based firm Korea Land and Housing Corp and local developer PT Summarecon Agung.
Indonesia plans to build 184 apartment towers for about 14,500 civil servants, military and police personnel under a public-private partnership, added Susantono.