Innovative coupling system now available in North America
By Lindsay Gale13 July 2010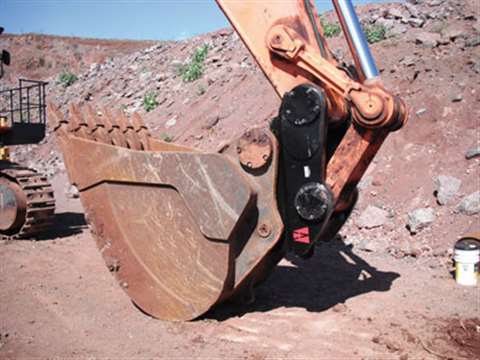 A quick coupler system developed and marketed initially in New Zealand by Wedgelock, a family owned company that specialises in the design and manufacture of excavator attachments, is now available in North America as a result of a joint venture established in January 2010 by Wedgelock and newcomer Norco Attachments LLC,. Norco is based in Brownsville Texas and has a manufacturing plant just across the Mexican border in Matamoros. Under the terms of the agreement, Norco will manufacture and market Wedgelock products in the USA, Canada and Mexico.
The Wedgelock coupler features a patented back-up locking system, the 'I-Lock', that automatically engages the front attachment pin without the need for the operator to activate the main locking mechanism.
According to Norco owner Bill Van Sant: "the Wedgelock coupler adds instant safety on the jobsite. It secures the attachment to the coupler in the very initial latching stage, completely independent from the primary un-locking step activated by the control switch."