Inspection firm 'overlooked flaws' in dam that collapsed
By Andy Brown18 July 2019
According to reports from the BBC, new evidence has emerged that suggests that the Brumadinho dam collapse in the Brazilian state of Minas Geraisin could have been avoided.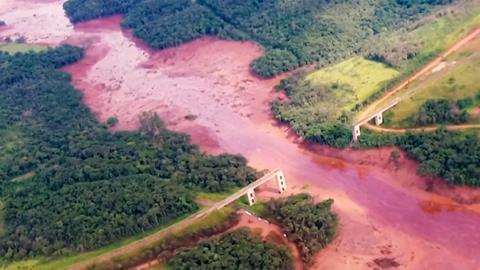 The incident saw the dam, which was operated by Brazil-based mining company Vale, fail and iron oil waste weep out. Final estimates put the death toll at almost 300 people.
The dam that burst was 86m in height and the tailings (iron ore waste) covered an area of 250,000m².
According to news reports, investigators believe that some employees at Tüv Süd, an inspection company that certified the dam as safe, were allegedly aware that the structure was vulnerable to collapse.
It is claimed that the company changed the way the dam was certified in order to be able to mark it as safe. Tüv Süd had three contracts with Vale, leading to allegations that the company passed the dam as safe as it was worried about losing the contracts.
Vale recently agreed to pay out US$107 million in collective moral damages and US$186,000 to each of the close relatives of those who died in the incident.