International sales for Palazzani
By Euan Youdale12 March 2018
Palazzani has delivered one of its tracked platforms for a university in Kazakhstan.
The TZX 250/C was delivered to customer LLP Esentay Agro, based in Astana, for use at the Nazarbayev University, founded by the president of the Republic of Kazakhstan.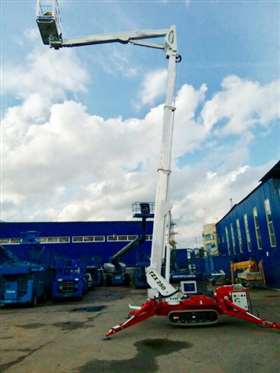 The 25m working height Ragno TZX 250/C will be used to carry out indoor and outdoor maintenance of the entire building. Its architecture holds challenges, including including large halls, complex facades and different types of surfaces.
Supplied with standard Bi‐energy motorization (diesel engine + AC electric motor), the machine is light at 2600kg, partly thanks to an aluminium articulated boom.
Palazzani has also recently sold two of its tracked platforms to O.Mec in Ancona, Italy. Founded in 1989 by the industrialist Gianfranco Bronzini, O.Mec currently has more than 100 employers, and provides service to Algeria and Russia.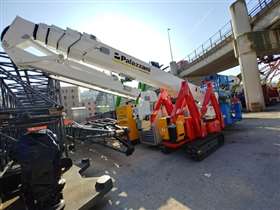 The pair of Ragno XTJ 32/C bi‐energy machines offer diesel and electric moto and will be used for civil and industrial activities, including construction, maintenance and tree pruning, among others.
The two units join the company's existing four tracked platforms in its fleet. They are equipped with hydraulic winch with 500kg lifting capacity, transforming the machine from spider platform to spider crane simply by replacing the basket with the winch. O.Mec had received requests for lightweight machines to lift light materials too. "In some cases, it is the only alternative to avoid hiring a large crane at considerable costs," said a company spokesperson.