Interview: Sammons CEO on plans for Briggs and SitePro
By Murray Pollok02 May 2023
Sammons Enterprises owns Briggs Equipment and Sitepro Rentals. Murray Pollok talked to Darron Ash, Sammons CEO, plus Sitepro's Tim Rule and Peter Jones of Briggs Equipment UK, about their plans for the businesses.
It's easier to say that you take a long term view of your business when you have a history going back to 1938.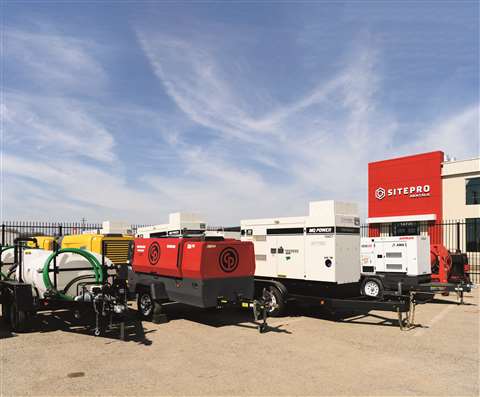 Such is the case at Sammons Enterprises, the parent company of Sammons Industrial, which owns Briggs Industrial Solutions, Briggs Equipment and Sitepro Rentals.
"We're a private company and always will be", says Darron Ash, the CEO of Sammons Enterprises, "We have a true long term investment horizon. We do look at short and medium term results, but we try to make decisions that are more medium to long-term decisions."
That philosophy originates from the founder, Charles Sammons, who created an operating structure aimed at maintaining and growing the business, and which includes an Employee Stock Ownership Program (ESOP) for its US employees, established as early as 1978.
"Mr Sammon's intent and desire was that the company be perpetuated and that it continue and succeed beyond his tenure", says Ash, "He believed the best way to do that was to form an ESOP and let that be the form of governance to allow the business to continue."
That remains the case today, even if Sammons has evolved since the passing of its founder in 1988. It is now a US$10 billion revenue business spanning finance, insurance, real estate and industrial equipment – including large rental businesses for both forklift trucks and construction equipment.
Creation of Sitepro
The Briggs and Sitepro operations are part of the Sammons Industrial division and have been notably active in the past two years: the US construction equipment operation Sitepro was created in 2021 when it was split out from its Briggs industrial equipment operation, and Briggs Equipment in the UK and Ireland (both North and South) has grown rapidly through acquisitions and by developing new businesses.
Darron Ash, the 16-year company veteran who led the Sammons Industrial division before becoming CEO of Sammons Enterprises in January this year - speaking to IRN by video call alongside Sitepro's Tim Rule and Briggs' Peter Jones - says that they see both material handling and construction rental as attractive businesses; "In the US, we've separated those into two different businesses just given the scale and the market opportunity.
"Material handling is very important to the company. It is a great segue into many customer relationships. We think there's opportunities in the ports and terminals, warehouse distribution, manufacturing. So, it's a really important tie in.
"And then the rental side, obviously there are some big public companies, as you know. But we believe we can compete in that market. We're trying to build the best rental company in the world."
One of the things you often hear rental insiders saying is that the returns for rental businesses in the US are higher than those in Europe.
Why would a business the size of Sammons, with the challenge of creating a successful, stand-alone Sitepro in the US, get side-tracked in the UK?
"Well, I'm not commenting on rental rates", says Ash, "but we believe we have a special business in the UK and Ireland. They are in an economically challenging period right now, but our team is strong and resilient, and we believe there's growth opportunities in the UK and perhaps expanding into continental Europe.
"We believe that's part of a diversification strategy for Sammon Enterprises. And, as I said, we're a long-term investor, so you have to balance out short-term cycles with owning these businesses for 30, 40, 50, 60, 70 years."
Acquisitions are a definite part of the wider strategy. In the UK and Ireland, for example, there have been around 18 deals in the past six years, and they are an option also in the US. "We've looked at a number of companies, for Sitepro as well", says Ash, "I would say we're disciplined buyers."
The rental operations can also draw on the resources of its sister businesses, explains Ash; "We pool all of the businesses that Sammons Enterprises owns. And some of those at periods of time are generating excess cash flow, and some of those are consuming cash, and we are able, through this portfolio effect, to match those up. It's a pretty powerful equation."
Rental expansion
Focusing on Sitepro Rentals, Tim Rule, the president of the business who has a career in rental including a lengthy period with United Rentals, says it continues to expand from its Texas base; "It's been a period of rapid growth over the last 14 months or so. We have doubled our workforce to 160 people. We added six locations, four of those in Texas, two in Georgia.
"We're up to 15 locations; we're opening another in Austin soon; and we're going to be opening our first locations in Tennessee. So right now we operate in Texas, Georgia and Louisiana, and will be opening in Memphis, Tennessee in the first half of 2023."
Rule says the plan is to open between six and eight locations a year, and these are not co-located with Briggs facilities, which tend to be too small to accommodate a general rentals operation.
He says Sitepro is primarily focused on creating a footprint of locations that can share fleet within the southeast US; "That's really, really important in our industry, as the ability to share fleet helps us fulfill orders, helps us drive better utilisation. And so, it would make no sense for us to leapfrog to say, California or Ohio.
"We'll grow out from our base and we'll grow and through acquisition. We might opportunistically go one direction or the other, but I can see us growing northward. I can see us growing westward. Whether we enter California, we're not in a hurry to do that. And the Southeast US is where a lot of the growth is and a lot of net migration".
Acquisitions are a possibility, but Rule says they will be disciplined; "We're not going to overpay. There are a lot of fairly aggressive bidders out there right now."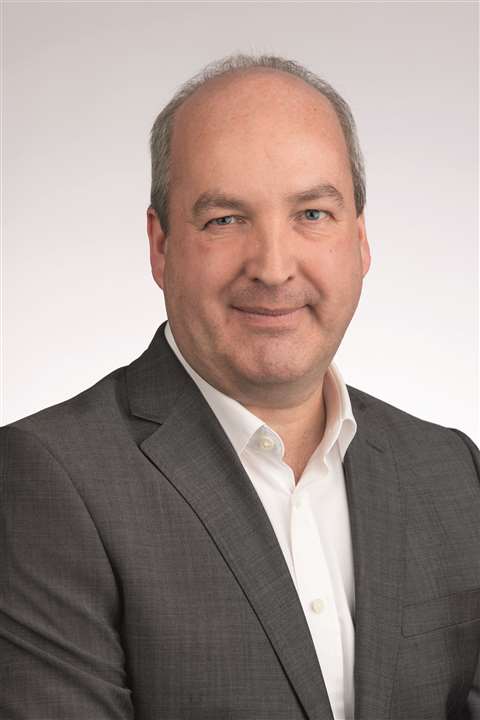 Sitepro started with a fleet that was heavy in aerial platforms; "I think we started 2022 with about 80 to 85% of our fleet in MEWPs. And we're now down at around 50%", says Rule. That diversification has brought new customers in high growth areas; "places like Texas - concrete contractors, roads and bridges, petrochemical customers."
Fleet investment this year will be more than $100 million, mostly growth. "We're going to continue to buy aerials and telehandlers, but we're buying at a higher rate of general line equipment, earthmoving, air compressors, welders, light towers. "
Rule says the business has been successful is targeting small and mid-sized contractors "that are underappreciated, maybe, by some of our bigger competitors.
"What's been a little surprising is we've done fairly well with big customers too. We have our first million dollar plus account."
A new customer app, just launched, will also help. "It's allowing the customer to interact with your system in a way that if they don't want to call, they can do it. They can manage their equipment rental, they can order equipment, they can off rent equipment. We're putting telematics on all of our fleet."
In the UK and Ireland, Briggs Equipment has been making big strides in growing, both in its traditional forklift and material handling operations and in construction equipment rental.
Peter Jones, who has been with Briggs in the UK for almost 17 years, the last seven as group managing director, tells IRN the company had just announced its 18th acquisition, Neckar Forklifts.
These deals have included some big companies in Ireland – Laois Plant, Baloo Hire, Galway Plant and Tool Hire and Blulift – as well as numerous material handling and access rental deals in the UK, such as Access Plus in Scotland last year. Its forklift fleet alone is 18,000 long term units and 4,000 short term.
Access acquisitions
That means the company is now operating general plant businesses in Ireland, access rental in Scotland and England, as well as forklift dealerships and rental businesses in the UK and Ireland. What is the strategy?
"On the materials handling side, we've got a very strong proposition for medium size and large size customers that operate in the UK", says Jones, "We have a very tailored, efficient solution for large fleet users. We've bought regional materials handling businesses that can give us that local penetration.
"From the general rental perspective, we had a very strong business in Northern Ireland four or five years ago in forklifts. And we were struggling for growth opportunities. So, we started to expand that business into plant equipment. It's very complementary: the engineers could turn their hands to it very easily. That opened our eyes to the general rental market."
He says there was an opportunity to consolidate the Irish general plant market at a time when the economy was strong; "And I personally felt, and continue to feel, that there's a Brexit dividend that will accrue to Ireland."
The missing link could be general plant in mainland UK to add to the material handling and access rental businesses; "We've got an interest across all areas. As both Tim and Darron have said, we're very careful buyers."
He also returns to the issue of rental returns for UK rental businesses; "When we looked at the at the telehandler and the access equipment market, the rental returns were a lot better than we get in forklifts. So rather than necessarily looking at UK versus US, we were really looking at forklifts versus alternative pieces of equipment."
One other, perhaps surprising, aspect of the Briggs business in the UK has been taking its asset management experience from material handling into new sectors, such as heavy machinery; "We've also taken it into commercial vehicles, heavy mining equipment. So, we've broadened that asset management expertise." Alongside that, it is offering engineering services, like inspections.
On heavy mining equipment, it has also created a small leasing fleet – less than six units currently; "It's primarily focused on maintenance, but also outsourcing, the whole investment decision. We are quite unique in that sector because we tend to compete with the OEM. But we can come quite uniquely because we're independent of the manufacturers." Also new is a division for events, called Future Events, based in Dublin.
Asset management services
The broader picture is of a UK and Irish business that has significantly diversified. In 2017, material handling was 80% of the Briggs business, and that has dropped to 50%.
On the question of moving into continental Europe, Jones says there are some short term opportunities on the back of existing customer relationships with large projects; "I think there is still a lot for us to do in the UK. We believe we've got a leadership position in the Irish market, but that's a market share that's less than 10% at this point on the plant side.
"So, there's plenty of opportunities for us to build on the infrastructure that we have now. And there is the whole UK side of things as well for us to look at. There is plenty for us to be focused on before we look too aggressively at Europe."
Like Sitepro in the US, Sammons is supporting investment in the UK business, with fleet CapEx likely to be around £150 million this year, with a big chunk of that for forklifts and material handling equipment.
Of course, acquiring businesses is one side of the M&A coin. What about selling? Is Sammons in that game?
We go back to Darron Ash for the answer; "One of our other unique features is we don't have an exit strategy for an investment when we enter that investment.
"That is great and challenging at the same time, because we have to figure out continuing ways to grow. We're not in the business of positioning a company for sale."