IPAF opens for business in France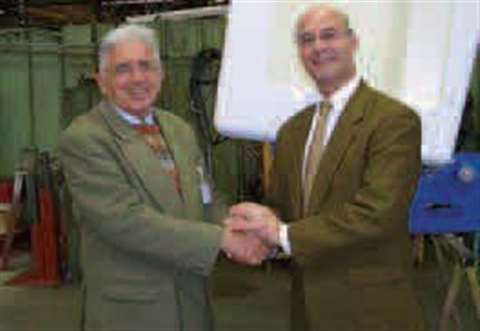 IPAF has opened its first representative office in France and appointed Bernard Volut as its Delegate for the country. Mr Volut has extensive experience of the powered access equipment industry. He was previously manager of UpRight France and spent nine years with the UpRight Group. Prior to that, he was with the Simon Group for 18 years. Mr Volut is also the IPAF Delegate for the French-speaking Cantons of Switzerland.
IPAF managing director Tim Whiteman said: "Bernard is an excellent addition to the IPAF team and brings a wealth of experience which will be of great benefit to us all."
Outlining his goals, Mr Volut said: "My first objective is to develop and increase the number of French members. I will start by finding companies and people interested in developing the IPAF training scheme, to become partners, and consequently IPAF approved training centres. There is already a well-established system of training and safety regulation in France and we have set up a task force to investigate how IPAF's Powered Access Licence (PAL) Card can be integrated into that system."
IPAF will consolidate its position in France with a major presence at the Intermat exhibition in Paris in May 2006. IPAF is partnering with the Intermat organisers to manage a special Powered Access Zone with equipment demonstrations.