IRE show moves to Maastricht in 2020
The 5th International Rental Exhibition (IRE) will be held in Maastricht, The Netherlands, co-located again with the APEX access show, the European Rental Association (ERA) convention and the European Rental Awards dinner.
To be held on 9 to 11 June 2020, IRE will showcase an enormous breadth of rental equipment, from compact earthmoving and light compaction equipment to gensets, lighting towers and rental software systems.
Visitors will also be free to move between IRE and APEX, which is the world's largest dedicated access equipment show. The ERA convention will take place on 10 and 11 June and the European Rental Awards on the evening of 10 June.
The MECC exhibition centre in Maastricht is situated at the heart of Europe's road and rail network and free shuttle busses will run regularly between MECC and Brussels and Dusseldorf international airports.
Tony Kenter, Managing Director of I.P.I., said; "We are delighted that IRE will again follow the four-events-in-one format, held alongside APEX, the ERA convention and the European Rental Awards.
"That ensures IRE will attract the world's leading rental companies, including the 350-400 delegates at the ERA convention, many of whom are from Europe's largest rental businesses."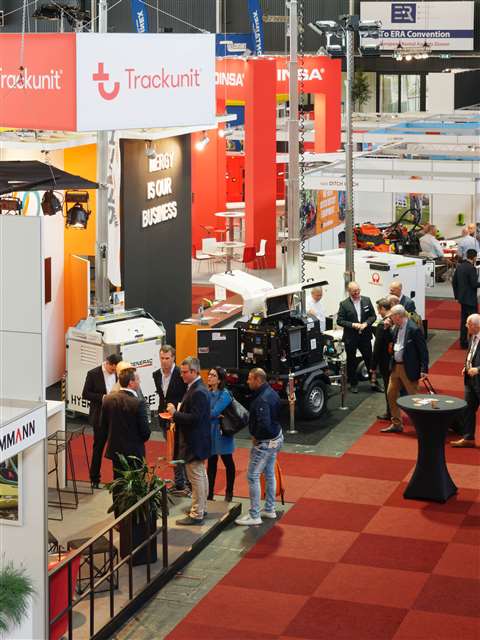 James King, Managing Director of KHL, publisher of IRN, said; "The shift to Maastricht will be good for the event. Maastricht is a great place for networking – it is a compact, beautiful city – and is well connected by road and rail. The free shuttle buses from Brussels and Dusseldortf airports will make it easy for international visitors."
IRE is organised by BV Industrial Promotions International (I.P.I.) in association with International Rental News (IRN) magazine and KHL Group.
For more information, visit www.ireshow.com