ITC conference speaker line-up
By Murray Pollok02 May 2019
The confirmation of final speakers Jean-Charles Delplace, CEO of Smart Jobsite and SMIE, and Steve Bradby, technical and engineering leader at Select Plant Hire completes the line-up for the 6th International Tower Cranes (ITC) conference in Vienna, Austria on 26 and 27 June.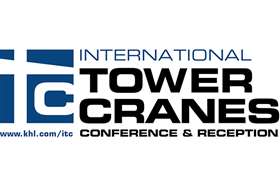 Delplace and Bradby will give a joint presentation on how tower cranes can be transformed from lifting machines into smart site tools. Their topic will complement the other digital construction presentations being given by representatives from Wolffkran, BAM International and Strabag.
The full line-up of topics and speakers is as follows:

KEYNOTE: The changing environment for tower crane operations: Jörg Hegestweiler (BKL Baukran Logistik)
A digital approach for successful jobsites and tower cranes optimisation: Dr. -Ing. Mohamed Abouelezz (Wolffkran) & Derek Bourke (BAM International)
Transforming tower cranes: from lifting machine to smart site tool: Jean-Charles Delplace, (Smart Jobsite & SMIE) & Steve Bradby (Select Plant Hire)
Fibre ropes for tower cranes: Thomas Herse (Liebherr Tower Crane Division)
Using drones to inspect industrial structures: Patrick Rickerby (Terra Drone Europe)
Construction activity trends and forecasts: Martin Seban (IHS Markit)
Construction and BIM: developments at Strabag: Theodor Sansakrit Strohal (Strabag)
What is it worth? Determining the residual value of tower cranes: Tomas Vacek (JVS Cranes)
Round-table: tower crane inspections: Steve Bradby (Select Plant Hire), Nigel Brewis (Safety Check Engineering), Peter Juhren (Morrow Equipment).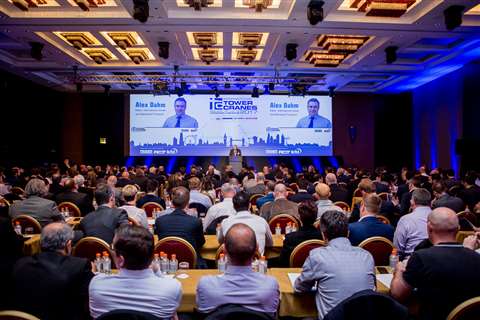 To be part of the conference, please click here.
The event starts with a tour of tower crane sites on the afternoon of 26 June (limited availability), followed by an informal reception in the conference hotel in the evening. The full-day conference takes place on 27 June.
The conference has four gold sponsors: Jaso, Liebherr, Terex and Wolffkran. The three silver sponsors are AMCS Technologies, Comansa and Potain (by Manitowoc).
Supporting sponsors are Blokcam, Casar, ENG Cranes, RaycoWylie, Skyline Cranes & Technologies, and SMIE. SC&RA is the exclusive event partner.
The conference website is: www.khl-itc.com