Japan's rental association details response to disaster
By Helen Wright08 June 2011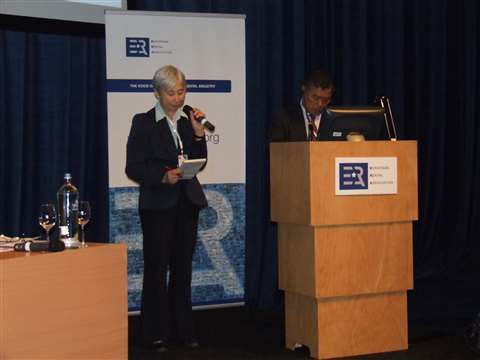 Yoshitoshi Kadogushi, president of the Japanese Rental Association (JRA), gave a moving account of the rental industry's response to the Japanese earthquake and tsunami disaster at the European Rental Association's (ERA) conference in Amsterdam.
Mr Kadogushi said the rental industry was quick to respond to the 11 March disaster. In the immediate aftermath, the JRA set up an emergency headquarters to coordinate help to victims.
Working with the Japanese Ministry of Infrastructure, member companies donated generators and helped transport support to affected regions.
"The disaster, for better or worse, highlighted that we [the rental industry] could use our national network to be a reliable partner to the Japanese people," Mr Kadogushi said. Mr Kadogushi's presentation included a video showing the extent of the devastation.
The JRA also requested that Japan's exhaust gas regulations were suspended for a short while, ensuring that all machines available could be used in the clean-up effort.
Gerard Deprez, ERA president, called for a minute's silence in the conference hall during the opening session of the ERA conference as a mark of respect for the victims of the disaster. "We express our deepest condolances to our Japanese colleagues", he said.
The reconstruction efforts have inevitably had a significant impact on the rental market in Japan. Rental prices, for example, have risen between 20% and 30% since March as demand for construction machinery increases to aid reconstruction.
Mr Kadogushi, said that pre-disaster, the Japanese rental industry had been "in a kind of chaos", with price competition at unsustainable levels.
The situation has been made more complex by the supply chain difficulties affecting Japan. Many manufacturing facilities were damaged or destroyed, making it hard for rental companies themselves to source new machines.