Japanese loan green-lights road project
By Andy Brown06 March 2018
The Philippines and Japan have signed a new loan deal that will see the expansion of a road in the Bulacan province in the Philippines. The load deal is for 9.3 billion Japanese YEN (US$88 million) for the construction of the third phase of the Arterial Road Bypass Project.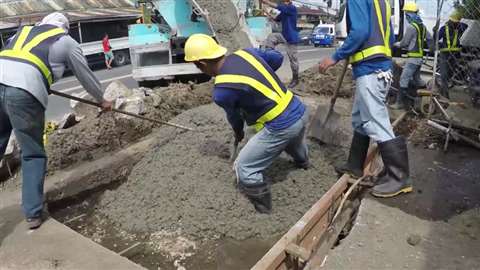 The Philippine's Department of Finance (DOF) also noted that the Philippines will provide counterpart funding of PHP 1 billion (US$15 million) for the project, which has a total cost of 10.8 billion YEN (US$104 million).
The Arterial Road Bypass is a 24 km arterial road that will link the North Luzon Expressway in Balagtas, Bulacan with the Philippine-Japan Friendship Highway, in San Rafael, Bulacan.
The agreement for Phase 3 of the project, according to the DOF, provides for interest rates of 1.5% per annum for non-consulting services and 0.01% per annum for consulting services with a repayment period of 20 years and a 10-year grace period.
Phase 1 of the project was completed 2012, and Phase 2 is expected to be inaugurated in May 2018.
Both Phase 1 of the project at 6.3 billion YEN (US$55.6 million) and Phase 2 at 4.591 billion YEN (US$40.90 million) were financed with official development assistance (ODA) loans from Japan signed in 2004 and 2012.