Jay Shiffler: 1952 – 2019
Peacefully and surrounded by his loving family, Jay Kendall Shiffler passed away on Thursday, December 26, 2019. He was 67.
Jay was born in Cleveland, Ohio, USA, on May 19, 1952, to John Kendall Shiffler and Marjorie May King, the second of three fun-loving children, Cathy, Jay and Connie. After the passing of their mother, John married Carolyn Shiffler, and the family expanded to include two more wonderful sisters, Kathryn and Tricia.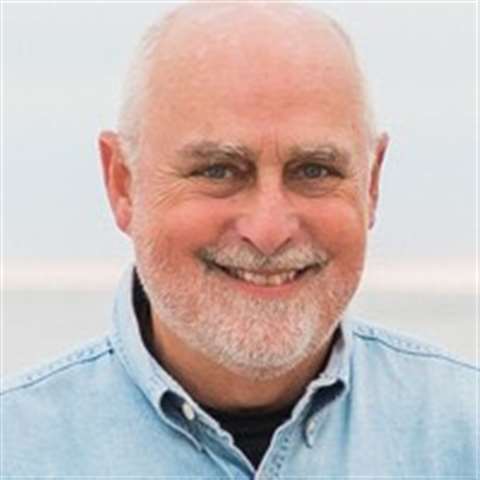 Jay, a veteran of the North American crane and construction equipment industry and husband of D.Ann Shiffler, editor of America Cranes & Transport (ACT) magazine, graduated from Columbus High School, honorably served his country in the U.S. Army and earned a business degree from the University of Cincinnati. Upon graduation he started a long and storied career in the construction equipment business.
Shortly after being transferred to Dallas, TX, he met the love of his life, D.Ann Slayton. Married February 19, 1983, they lived what many would call a fairy tale life. The two shared a love that was an inspiration to everyone. From scuba diving in the British Virgin Islands as newlyweds to carting their daughters to Europe, Mexico and across the country, there was no adventure too big or too daunting if they were together.
Jay and D.Ann's biggest adventure was raising their two daughters, Kendall and Bailey, who Jay loved with his whole heart. Being a father was Jay's proudest accomplishment. He told stories of his wife and daughters to his colleagues, his friends and to strangers on airplanes. Nothing gave him greater joy than being under one roof with his daughters and later their husbands. Of his sons-in-law Brett Larson and Andrew Guinn, he was often heard saying, "We won the son-in-law lottery."
While Jay worked to live, his career was a passion. He believed in the people he worked with and the products he sold. Jay was the consummate networker, and it was never just professional – it was always personal. Jay truly loved the construction equipment and crane industry and the many relationships he forged along the way. Jay had a cadre of best friends in the industry and he was a mentor to many.
Community was incredibly important to Jay – he loved his people, and he cared for his friends and family with an unmatched authenticity. The ultimate host, he opened his home, his fire pit and his back porch to friends from across the street and around the world. Neighbourhood friends, golf friends, fishing friends, business friends and even his daughters' friends, he was engaged and interested in what was going on with all of them. His sisters and sister-in-law, their spouses and their children, were a huge part of his life. He talked with them regularly and always looked forward to family events, whether golfing with his brothers-in-law in Scotland, family weddings or festive holidays, complete with talent shows, iPod-offs and cooking contests.
Becoming Annabelle Guinn's Papa, (and more recently Callahan Guinn's Papa) was also an incredible joy. He loved Annabelle so very much and she was on his mind every day. He loved their golf cart rides to the park, playing at the swimming pool, throwing rocks in the creek and being totally entertained by what she would say or do next.
Jay is survived by his loving wife, D.Ann; two daughters and sons-in-law, Kendall and Andrew Guinn, Bailey and Brett Larson; and two grandchildren, Annabelle and Callahan Guinn. He is also survived by his siblings and their spouses Cathy and Tom McCarthy, Connie and Alan Dills, Tricia and Paul LaMarca, and Kathryn MacKinnon; as well as multitude nieces and nephews who he loved with all his heart. He is also survived by his stepmother, Anne Shiffler.
Jay left us too soon, but his heart is in our hearts, and we are all better people for having known him and all the amazing memories – evenings on the back porch, fabulous meals at engaging dinner parties, magic tricks, trips around the world with family and friends, golf advice from the 11th fairway at Berry Creek, guitar performances with self-penned lyrics, Facetime chats, hilarious texts and poolside in his lifeguard trunks. Jay was a man of God who loved fiercely, laughed heartily and lived big .
Memorials may be made to First Presbyterian Church Georgetown, the SC&R Foundation Scholarship fund or the charity of your choice.