Jekko launches mini picker
By Alex Dahm24 April 2020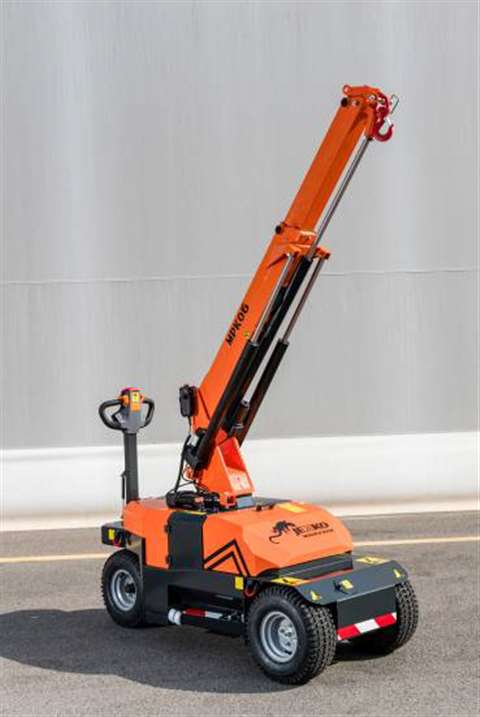 The MPK06 is a new mini telescopic crane for use in yards and on construction sites.
It is a self propelled wheeled electric crane with telescopic boom that can be operated with either a hook or a manipulator. Capacity is 600 kg and it serves the craft and industrial sectors, Jekko said.
Commenting on the new model, Alessio Forcolin, Jekko Italian sales agent, said, "Model MPK06 is going to set the pace in the world of work. The requirements of building yards are evolving: skilled labour isn't always available in the quantity needed but in the meanwhile loads to be hoisted increase, no matter the sector, be it glazing, craft or industry in general. The market was waiting for this new concept of mini pickers: compact, lightweight and deploying elevated lifting capacity, and Jekko has met the challenge."
The Italian manufacturer claimed the MPK06 as the only mini picker – in compliance with the EN13000 standards – has a dual operating mode, with either a hook or a vacuum manipulator for glass installation. Features include 360 degree continuous rotation of the glass manipulator and a 10 degree left-right movement of the turret, similar to a side-shift.