JLG financial debuts retail lending program
By Lindsey Anderson08 November 2018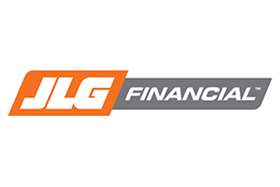 JLG Industries, Inc. has launched a new full-service retail lending program from JLG Financial. The retail financing program offers 100 percent financing as well as payment plans. The program is available in the United States.
The program supports rental houses with financing the sale of new or used equipment – any make or model – including both reconditioned and certified equipment to their end users, and it allows borrowers to choose from a variety of flexible financing options to meet any need.
"This service offers end users an extraordinary level of financial flexibility, giving them more options to design the solutions they need with affordable terms that meet their unique business requirements and objectives," said Matthew Coldsmith, JLG director of finance. "All of this helps ease the process for our rental customers when they are selling equipment."
The new retail financing program is powered by LEAF Commercial Capital, Inc. (LEAF), a U.S. equipment financing company and subsidiary of People's United Bank, N.A.
"A strategic benefit to customers is the cutting-edge technology backing this service, allowing for fast and simple credit decisioning and the elimination of cumbersome paperwork associated with most lending processes," Coldsmith said. "Sales can close more efficiently, and customers can get their equipment onto the jobsite quicker."
Customers applying for financing through JLG Financial can submit applications for approval and get credit decisions in under two hours, the company said. The process can be managed through a basic text message, e-mail or phone call.
"We are pleased to be chosen as JLG's partner to bring their rental house/distributors this streamlined, retail financing program," said Joe Banister, LEAF vice president of business development. "We look forward to delivering fast, flexible financing solutions that support the business goals of JLG, its rental houses and their customers."