JLG introduces steel hoods
By Lindsey Anderson11 October 2010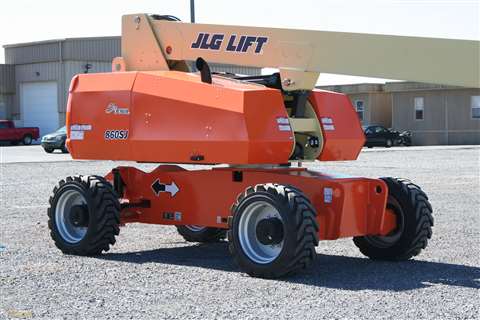 JLG Industries has introduced steel hoods on some of its engine-powered boom lifts, starting with the 600S, 800S AND 800A models manufactured after Oct. 1, 2010. The hoods are initially available in North America only.
The hoods are available for the aftermarket from JLG Ground Support.
"We listened to the feedback of our customers and worked with our development team to reduce the total cost of ownership and increase the longevity of our boom lifts," said Chris Mellott, JLG Industries vice-president - sales and market development for the Americas. "The upgrade to steel hoods adds a unique design element to our industry-leading engine-powered boom lifts and we are proud to offer these improvements to our customers."
JLG said the hoods maintain color longer over time and are easier to repair than previously available hoods, allowing rental companies to make repairs in-house.
Factory approved retrofit kits will be available for engine-powered boom lifts built prior to October 4, 2010. The retrofit kits consist of a complete steel hood assembly package, including mounting weldments and hardware, along with instructions. Kits are available for the: 800 Series telescopic boom lift, 860 Series telescopic boom lift, 800 Series articulating boom lift and 740 Series articulating boom lift.