JLG joins gold IAPA sponsors
By Lindsey Anderson19 September 2012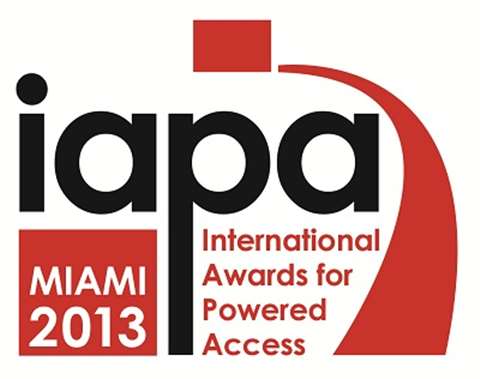 JLG Industries, Inc. has joined the 'golden ranks' of sponsorship for the 2013 International Awards for Powered Access (IAPAs). The company confirmed a gold sponsorship for the awards on Sept. 18.
The fifth IAPAs, jointly organized by Access International magazine, Access, Lift & Handlers magazine and the International Powered Access Federation (IPAF), will take place on the evening of the IPAF Summit: Tuesday, March 26, 2013 at the Hilton Miami Downtown hotel in Miami, FL.
In the past, tickets have sold out for the IAPAs dinner so be sure to reserve a place as soon as possible.
You can book a seat and find more information about the awards and the venue at http://www.iapa-summit.info/