JLG sales fall 11.7% in latest quarter
By Murray Pollok03 November 2008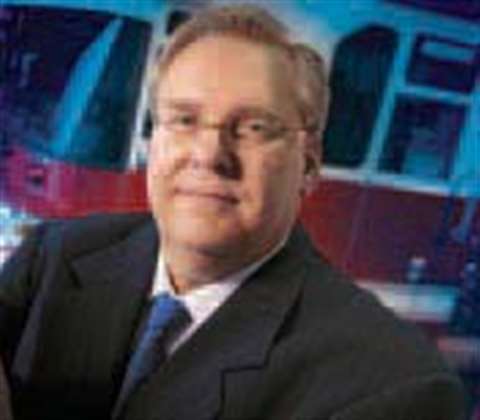 Sales at JLG Industries fell by 11.7% to US$742.1 million and operating profits by over a half to $50.2 million for the three months to 30 September, caused by a 20% fall in sales to North America and a 5% reduction in Europe. Oshkosh forecast that JLG sales will be 35-40% down in North America and Western & Eastern Europe in fiscal 2009.
Oshkosh said the quarter had seen "significantly lower aerial work platform shipments [in North America] as a result of weak US construction markets." The lower profits were the result of higher raw material costs, lower volumes and "adverse product mix". It is also seeing a slowdown in eatern Europe as customers pull back their fleet investment.
The company said it expected continued weakness in economies worldwide in 2009 to significantly affect sales in fiscal 2009 (the year to 30 September, 2009), particularly in the access and commercial segments, although offset by continued strength in its military equipment business. It forecast that total revenues would fall from $7.1 billion this year to between $6.3 and $6.7 billion.
Charles Szews, Oshkosh president, said; "Looking ahead, we believe our access equipment unit sales will be down 35% to 40% in North America and in both Western and Eastern Europe in fiscal 2009, as both residential and non-residential construction markets are expected to be weak in these regions through most of the year." He said eastern European customers were also now pulling back on investment after the cancellation of some construction projects.
Mr Szews said that JLG expected demand in emerging regions like the Middle East and Latin America to remain strong, "although not as robust as we thought a few weeks ago." He added that JLG still hoped to grow sales in Asia during fiscal 2009.
Robert Bohn, Oshkosh Corp's chairman and chief executive officer, said debt reduction and cost management would "remain priorities for us during this period of weaker global economies and uncertain credit markets." The Oshkosh group has already shed around 10% of its workfornce and Mr Bohn said more job losses were possible.
The final quarter results for JLG mean that its total revenues for fiscal year 2008 were $3.08 billion, up 21% on the previous year, and representing over 40% of total group revenues. JLG is Oshkosh's largest business. However, the military segment is its second most important and the best performing this year, with sales up 31% to $553.4 million and profits up marginally to $75.1 million.